Kevin Karl Rawls

(December 5, 1962 - March 10, 2011)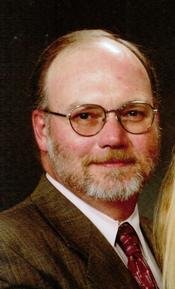 Kevin Karl Rawls passed away peacefully in his home on March 10, 2011 after a 2 ½ year fight with throat cancer. Kevin was born on December 5, 1962 in Abilene, TX; he was the husband of Ronda Redman Norris, and the son of Buddy and Sheila Rawls. Kevin graduated from Eisenhower High School in Lawton, OK in 1980; he played football and was a hard running fullback, he liked to hunt, fish, water ski, snow ski, and thoroughly loved riding his Harley Davidson motorcycle. He and Ronda made many trips together on his bike.
Kevin also served in the US Air Force for a short period of time, but was medically discharged due to his "football injury". He was employed with Burlington/Northern Santa Fe before becoming a railroad inspector in Texas. This is where Kevin met the love of his life Ronda; they were married 15 years. He also worked 15 years as a Federal Railroad Inspector for the Dept. of Transportation and received a medical retirement in December.
He is survived by his parents, wife, his brother Kirk Rawls of Lawton, his sister Cherie Tedesco of Tampa, FL, daughter US Army PFC Shelby Rawls of Ft Sill, OK, son US Army 2nd Brigade PFC Chris Boren of Ft. Drum, NY, daughter USMC PFC Alisha Chapman of Japan, step-son T.J. Norris and family of Edmond, OK, step-daughter Chrissy Canty and family of Nacogdoches, TX, and four grandchildren: Maddox, Alana, Nicholas, and Noah; and several nieces and nephews.
Funeral services will be held at Smith Memorial Chapel on Monday, March 14, 2011 at 2:00 p.m. with Reverend W.R. Rains officiating. Interment will follow at Pleasant Valley Cemetery in Mulhall, OK. Services are under the direction of Smith-Gallo Funeral Home, Guthrie. Visitation will be Sunday, 3:00 p.m.—8:00 p.m. and Monday, 8:30 a.m.—1:00 p.m. with family receiving friends 4:00 p.m.—6:00 p.m. on Sunday. Kevin Karl Rawls was dearly loved and will be deeply missed!
In

lieu of flowers, memorials may be made to Zion Lutheran Church, 424 East Warner Avenue, Guthrie, OK 73044 or American Cancer Society, P.O. Box 22718, Oklahoma City, OK 73123-1718.