Carolyn Dian Boyett

(December 8, 1944 - March 4, 2011)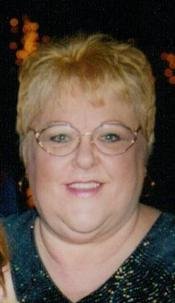 Carolyn Dian Boyett passed from this earth unexpectedly March 4, 2011. She was born December 8, 1944, in OKC, Oklahoma, to Leonard and Emma White.
Carolyn graduated from Putnam City HS, and then went on to Oklahoma State University. She worked for a short time at American Fidelity before dedicating the rest of her life to being a loving wife, mother, and homemaker. She loved nature and sitting on her deck. She took everyone's needs to heart and wanted to change the world from her chair.
Carolyn is preceded in death by her parents; sister, Betty White; and sister, Linda Kincaid.
She is survived by her husband of 37 years, Charles of Guthrie; daughters, Emily Boyett of Guthrie, Carrie Geurts and husband Daniel of Edmond; step son, Darrin Boyett, wife, Velvet, and their daughter, Kayla of San Angelo, Texas; sister, JoAnn Bloom and husband Gene of Plano, Texas; brother, Leonard White and wife Donna of OKC; and many beloved family and friends. She was also happily anticipating the birth of her grandson.
Services will be held at 10:00 am on Saturday, March 12, 2011, at Smith Memorial Chapel. Arrangements are under the direction of Smith-Gallo Funeral Home, Guthrie.
In

lieu of flowers, donations can be made to Make Promises Happen, #1 Twin Cedar Lane, Guthrie, OK 73044.