Billy R. Owens

(March 26, 1992 - March 29, 2011)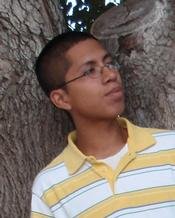 Graveside

funeral services for Billy R. Owens, 19, of Ft. Worth, TX will be held at 2:00 p.m., Saturday, April 2, 2011 at Summit View Cemetery, Guthrie, OK with Pastor Carrol Gilliland of Trinity Baptist Church, Watonga, OK officiating. Services are under the direction of Smith-Gallo Funeral Home, Guthrie.


Billy

was born on March 26, 1992 in Ore City, TX. He passed away on Tuesday, March 29, 2011 in Ft. Worth, TX.


He

is survived by his mother Laurie Wier, father Kurtis Gilbreath, brother Douglas Wier, sister Kelli Gilbreath, grandmother Shirley Smith, and numerous aunts, uncles, and cousins.


Billy

is preceded in death by his grandfather Billy E. Smith.


Billy

was an organ donor. In lieu of flowers, memorials may be made to Aneurysm AVM Foundation, 2811 Castro Valley Boulevard, Suite 111, Castro Valley, CA 94546 or any other medical foundation.


Visitation

will be Friday, 5:00 p.m.—8:00 p.m. and Saturday, 9:00 a.m.—12:30 p.m.