Greer County Remembers
Honor List of U.S. Military Casualties from Greer County, Oklahoma


---
CHRISTOPHER "STEVE" BRYANT was born on November 22, 1948 and joined the Armed Forces while in MANGUM, OK.

He served as a 0311 in the Marines. In 1 year of
service, he attained the rank of PFC/E2.

On May 17, 1968, at the age of 19, STEVE
BRYANT perished in the service of our country in South
Vietnam, Quang Nam. He is buried in Riverside Cemetery, Mangum.

CHRISTOPHER STEPHEN BRYANT is honored on the
Vietnam Veterans Memorial on Panel 61E, Row 24.
http://www.viethero.com/Wall/panelE61.html

http://www.viewthewall.com

---



DERRELL W. CLEMMER was born October 20, 1937, Lake Creek, Oklahoma, where he attended school until 1953. He moved to Bennington, Oklahoma and graduated there 1955. He entered the Army May 1967 and became Warrant Officer, Helicopter crew.

DERRELL W. CLEMMER was killed in action by small arms fire while a pilot of a helicopter September 20, 1968 in Long An, South Vietnam. Age 30. The co-pilot regained control of the craft. Darrell is buried at Willow Cemetery, Greer County, Oklahoma. Derrell wrote the poem used as epitaph.

Epitaph

I'M A MAN,
A LONELY MAN,
BUT NOT ALONE;

I'M SICK OF THE DYING HERE,
AND I'M AFRAID I WILL DIE,
BUT WHEN I SEE THE CHILDREN'S EYES,
THE SADNESS AND THE TEARS,
IT GIVES NEW MEANING TO OUR WORK,
IT EASES SOME OF THE FEARS;

TIME GOES ON,
AN ENDLESS THING,
IT WAITS NOT FOR MAN,
FAITH IN GOD,
PRESCRIBES THE DESTINY,
FOR A SOLDIER IN THIS LAND.

WARRANT OFFICER, DERRELL CLEMMER
9-20-1968

DERRELL W CLEMMER is honored on the Vietnam Veterans Memorial on Panel 43W, Row 45.

http://www.viethero.com/HeroC/C_1Page2133.html

http://www.viewthewall.com

---



HAROLD LAMONDE CURRY, Master Sargeant, Mangum, Oklahoma, was among 107 killed March 16, 1962.

All aboard this plane are not officially listed as Killed In Action, Missing In Action or Prisoners Of War by the Department of Defense. The names of the 107 are listed at this website http://www.geocities.com/nau6/contents.html.

This flight originated at Travis AFB, California. The plane was owned by (FTL) Flying Tiger Line, Inc., Lockheed Air Terminal, Burbank, CA. The plane (Registry number N6921C; FTL Flight 7815/14), and Civilan Crew of 11, were contracted out by the Air Force (under Public Works Contract number A.F. 11-626-389; Air Force Service Order number 29) to transport 93 U.S. ARMY Special Forces Rangers & 3 Vietnamese Nationalists to Saigon operating as (MATS) Military Air Transport Service (Charter Flight 739/14).

According to the Civil Aeronautics Board's (CAB) Accident Report, "The plane disappeared 1 1/2 hours after takeoff from Guam enroute to Saigon." And "the largest air/sea search" of that time "was initiated 5 hours after the plane's fuel exhaustion time." "The S/S T.L. Lenzen, a supertanker owned by Standard Oil, was in the vicinity and witnessed a vapor trail go behind a cloud," and then, what they thought was (according to the depositions of the crew) "a covert operation due to the low flying plane." The Accident Report continues, that the crew of the S/S T.L. Lenzen had also witnessed "a mid-air explosion at the approximate time & location of N6921C." The Accident Report concludes, "Due to the lack of any substantiating evidence the Board is unable to state with any degree of certainty the exact fate of N6921C."

News Articles - 16MAR1962, 16MAR1962b, 18MAR1962, 18MAR1962b, 19MAR1962

USGenWeb - Oklahoma Archives -
Vietnam Casualties from Oklahoma
ftp://ftp.rootsweb.ancestry.com/pub/usgenweb/ok/military/vietnam/okalviet.txt
View the Wall - A Digital Legacy Project for Remembrance
---
Oklahoma, U.S. MILITARY PERSONNEL, CASUALTIES FROM HOSTILE ACTION (INCLUDING MISSING AND CAPTURED) IN THE KOREAN WAR, 1950-1957

NAME ----- RANK ----- BRANCH OF SERVICE ----- HOME OF RECORD ----- DATE OF CASUALTY ----- CATEGORY OF CASUALTY

BURRIS JESSE C - PFC ARMY GREER CO, OKLAHOMA 06 DEC. 1950 KILLED IN ACTION

GIFFORD TROY H - PFC ARMY GREER CO, OKLAHOMA 23 APR. 1951 KILLED IN ACTION

HOLT HENRY E - PVT ARMY GREER CO, OKLAHOMA 16 JULY 1950 DIED OF WOUNDS

USGenWeb - Oklahoma Archives - Korea Casualties from Oklahoma
ftp://ftp.rootsweb.ancestry.com/pub/usgenweb/ok/military/korea/okhrlist.txt


Greer County Casualties of World War II
May 27, 1941 to January 31, 1946
http://www.accessgenealogy.com/worldwar/oklahoma/greer.htm
KIA=killed in action DOW=died of wounds DOI=died of injuries
DNB=died non-battle FOD=finding of death
Barker, William R.
2 LT
KIA
Bennett, Ed V.
TEC5
KIA
Bex, Lloyd J.
CAPT
KIA
Castle, Walter F.
1 LT
KIA
Chapman, Joe A.
PVT
KIA
Clarkson, Meryl C.
PFC
KIA
Clift, Sterling L.
PFC
KIA
Cox, John A.
PFC
KIA
Deadman, Howard E.
T SG
KIA
Dillahunty, George L.
PFC
DNB
Evans, Leon F.
S SG
DOW
Gaither, Hubert L.
PFC
KIA
Goad, Wayne D.
PFC
KIA
Heatly, Lewis C.
2 LT
KIA
Hendrick, Conrad T.
PVT
KIA
Hodge, James R.
PVT
KIA
Hughes, Norman N.
S SG
KIA
Igo, Vernon L.
PFC
KIA
Johnson, Dee
PFC
KIA
Loftin, Ellis E.
PFC
KIA
Mayrhofen, Orville D.
PVT
KIA
McReynolds, Robert L.
2 LT
DNB
Meeks, Clarence R.
CAPT
KIA
Pruitt, Daniel C.
1 LT
DNB
Died of malnutrition

while on the Bataan Death March

Raulston, Max E.
PVT
FOD
Rust, Lester E.
SGT
KIA
Sikes, Earl L.
CPL
DNB
Southern, Clarence W.
2 LT
KIA
Sparks, Willardean
PVT
KIA
Tharp, Edgar T.
TEC5
DOW
Thomas, Floyd K.
PVT
DNB
Wade, Sonny M.
CPL
KIA
Wallace, Charles R.
S SG
KIA
Williams, Loyd L.
PFC
KIA
Wooley, Logan W.
SGT
KIA
York, James H.
LT C
KIA
Jack Milton Givens, 93, a longtime Greer county farmer and rancher passed away on Friday, February 12, 2016.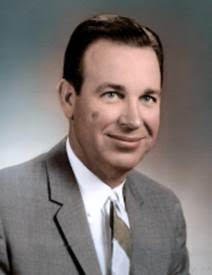 Jack M. Givens
The United States entered World War II and after advanced training Jack was shipped to the European Theater (Normandy, France) on his 21st birthday. He fought in Company C, 60th Infantry, the 9th Division as a 1st Lieutenant. He said, "I walked across France and Germany". The battles and campaigns he served in were: Normandy, Northern France, Rhineland, Ardennes (Battle of the Buldge), and Central Europe. He was wounded several times and has a Purple Heart with two Oak Leaf Clusters, five Bronze Service Stars and was awarded the Combat Infantry Badge. He was captured as prisoner of war April 1, 1945 and taken to Hemer, Germany, Stalag 6A. He was freed a month later at the end of the war.
AccessGenealogy.Com - Oklahoma Counties Casualties - World War II
http://www.accessgenealogy.com/worldwar/oklahoma/
National WWII Memorial

World War I
Odie C. Atchley, 22 Dec 1895 - 2 Jul 1991,
Roselawn Cemetery, Mangum, Oklahoma.
Survived
sinking of Tuscania
Remarks
: Overseas Jan. 24, 1918 - 1919.
Army Discharge
: 1919
Torpedoed on the Transport Tuscania Feb. 5, 1918
Member of the Tuscania Survivors Association (1938)
Address: Gould, Harmon County, Oklahoma (1917) (1938)
Tuscania
, an ocean liner converted to troop ship.
list
images
Robert Luther Cheek, 2 Nov 1894 - 29 Sept 1918.
Robert L. Cheek was born in Georgia and moved to Greer County in 1903
with parents Robert and Carrie Cheek. He served as Private First Class with
Medical Detachment, 364th Infantry Regiment, 91st Infantry Division.
He was killed in action 29 Sep 1918 in France. His body was never identified.
His name is inscribed on the Tablets of the Missing at the
Meuse-Argonne American Cemetery, Romagne, France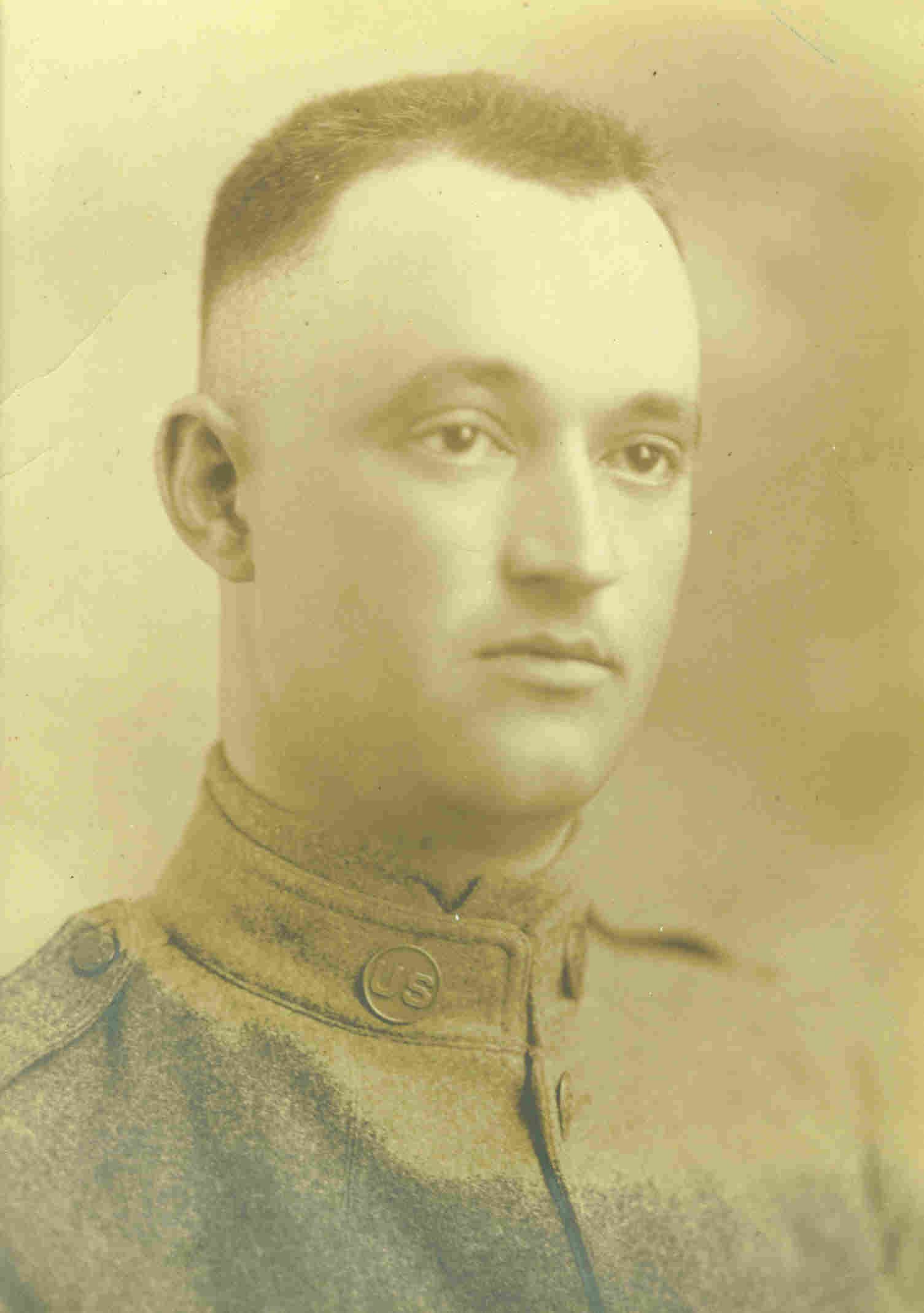 Spanish-American War - Rough Riders Muster Out Roll

OKGenWeb - Looking for Military Records
USGenWeb - Oklahoma Archives - Military Info