"Links to web sites that are not part of the US Gen Web Project are provided for your convenience and do not imply any endorsement of the web sites or their contents by The US Gen Web Project."


Sellers Mission Cemetery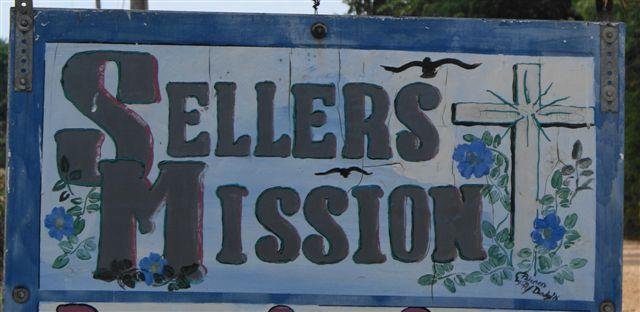 Picture by: Danna Mullens Reese
7/19/2009
This cemetery is on the Qualls Road between S. Burnt Cabin Road and W. Stone Chapel Road off highway 82 going to Tenkiller.
Cannot give the exact mileage marker at this time. The Mission has a Church as well. Also, on the same road is the White Oak Cemetery.

Following information was furnished by: Linda Peck

Buster Robert Risenhoover b. 09 Apr 1889 d.1 Oct 1940;
E. R. Risenhoover b. 12 Feb 1925 d. 11 Feb 1927;
Maggie Carr b. 30 July1919 d. 22 Aug. 1922.

Also, there might be Grover Bishop,(1894-1980) a quite colorful gentlemen of Cherokee Co. He was the depty/sherriff back in the 1903"s and reputed to be very effective lawman bringing in outlaws. Reportedly killed more outlaws than Wyatt Earp. There are several stories(whether true or not) and books regarding him. Beside him is his wife, Carrie, and a woman who lived with Bishop taking care of him and his wife for several years.
-------------------------------------------------------------------------------------------------------------------

Some more names at Find a Grave.
This page last modified:04/29/10

Join the "You Might Be From Tahlequah If..." Facebook group
for ongoing discussions on the history of Tahlequah & Cherokee County
This page is maintained for the OK Gen Web by the County Coordinator Terrill White

God Bless America
A Sincere Thanks To All Contributors !!!!!!
U.S. GEN WEB NOTICE: In keeping with our policy of providing free Information on the Internet, data may be used by non-commercial entities, as long as this message remains on all copied material. These electronic pages may NOT be reproduced in any format for profit or for presentation by other persons or organizations. Files may be printed or copied for Personal use only. Persons or organizations desiring to use this material for purposes other than stated above must obtain the written consent of the file contributor.