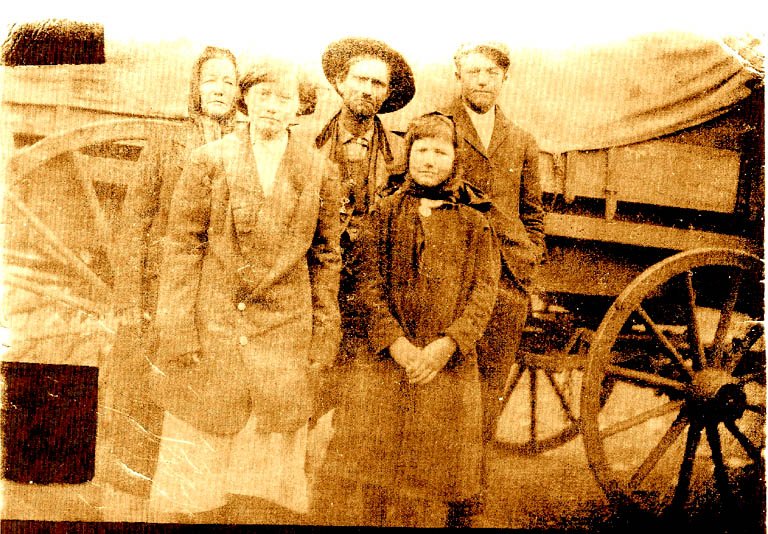 Back left to right,
Mary Elizabeth Brown Shelton, John Shelton, Bessie Laverne Shelton, Adele O. Shelton, James Gibbons. James is Mary's son whose Dad died when he was about 7 years old. They left Shirley, Van Buren Co., AR and went to Pauls Valley, OK as John had what is now called TB and they hoped the drier air would help.
Then I found him working on a farm in 1910 census in Atoka, OK.
Bessie is my Grandmother.

I am Joann Bradford and all the years growing up I had heard from my Grandmother that her dad died in OK and was buried at a Redhill Cemetery.
The company below is who took the picture, it took the picture developed it and printed it, sorta like our Polaroid cameras did.

Chicago Ferrotype Company Mandelette Postcard Camera
My GreatGrandma went back to Van Buren County, AR and use to do sewing for my Grandma Bradford. It was said she had a fine hand for hand sewing. She was 70 when she died. The other grandmother of mine was born in 1874 in KY and died in Clinton, AR at 107 years old. Thru her Daniel Boone's granddad is my 8th greatgranddad. A John Webb married Mary Boone and my grandmother came down thru them in Lawrence Co., KY.