Mount Olive Cemetery
Atoka County, Oklahoma
Location - Directions:
East of Stringtown, Oklahoma on the road which goes to Fugate Lumber Company. It is next to an active rural Baptist Church, and is very well kept. Canvassed in 1980, and contained 158 marked graves and at least 69 unmarked ones. The cemetery is still in use.
Off Site Links:

Do you know of someone buried in this cemetery that is not listed? Do you have a photo of this cemetery or a photo of a tombstone in this cemetery? We would love to add it to this site. See the "how to submit" page for more information.

names added to master index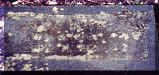 Beck, Aney
August 4, 1867 - September 11, 1921
Submitted by Priscilla A. Maine
BECK, (Bud) Howard W.
Nov 10, 1914 - Nov 19, 1992
Olivia Leah (Hanks)
June 22, 1908 - June 26, 1999
Submitted by Priscilla A. Maine

Beck, J. C.
October 10, 1910 - November 21, 1985
Anna Mae
February 7, 1914 - June 20, 1995
Submitted by Priscilla A. Maine
Beck, Mack D.
March 30, 1857 - October 18, 1936
Submitted by Priscilla A. Maine

The OTTO BECK Family
MAMA Lillie, Mar 1, 1891- Feb 02, 1983
PAPA Otto, Feb 27, 1891- June 24, 1962
FATHER NOT MY WILL BUT THINE BE DONE
Submitted by Priscilla A. Maine
Beck, Samuel Wesley
1900 - 1976
Submitted by Priscilla A. Maine

Jones, Clara Mae
Nov. 19, 1910 - Jan. 25, 1969
Sister of (Bud) Howard Beck
Submitted by Priscilla A. Maine
Smith, Harry K.
Oklahoma - Tec - Coast Artillery Corps WWII
November 19, 1910 - August 2, 1964
Submitted by Priscilla A. Maine

Tedford, Oscar
Oklahoma PVT, 8 Field Arty 7 Div.,
April 22, 1934
Submitted by Priscilla A. Maine