1915 Atlas
Payne County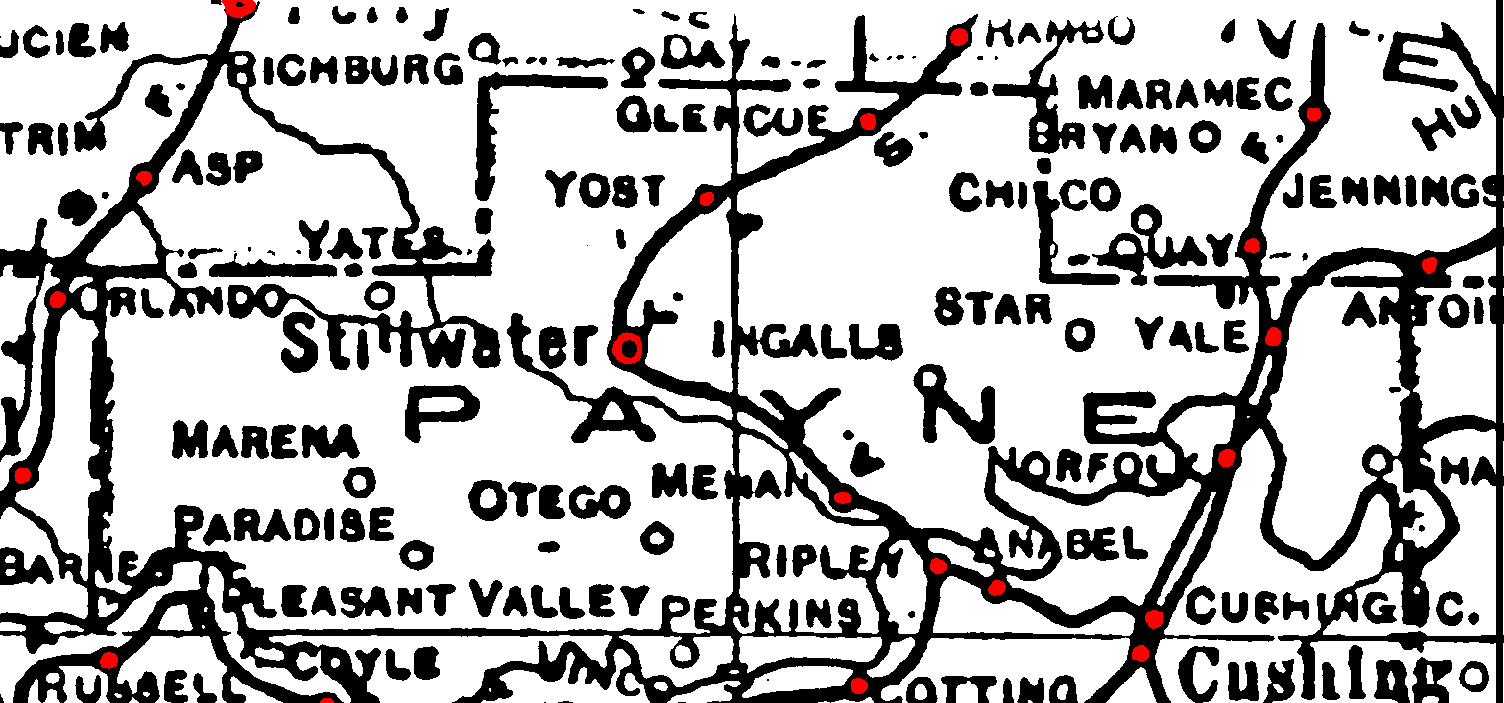 Railroad Stations are shown in red.
The main network through Payne County was the Atchison, Topeka and Santa Fe. The portion south of Stillwater had been abandoned by 1972, but the remainder was operational.
The easternmost southwest/northwest line was the Missouri, Kansas and Texas. It was still operational in 1972.
The Atlas shows no roads in Payne County. The thin lines are rivers and creeks.

Page last updated on
Wednesday, June 07, 2023
This site maintained by Mel Owings