1915 Atlas
Canadian County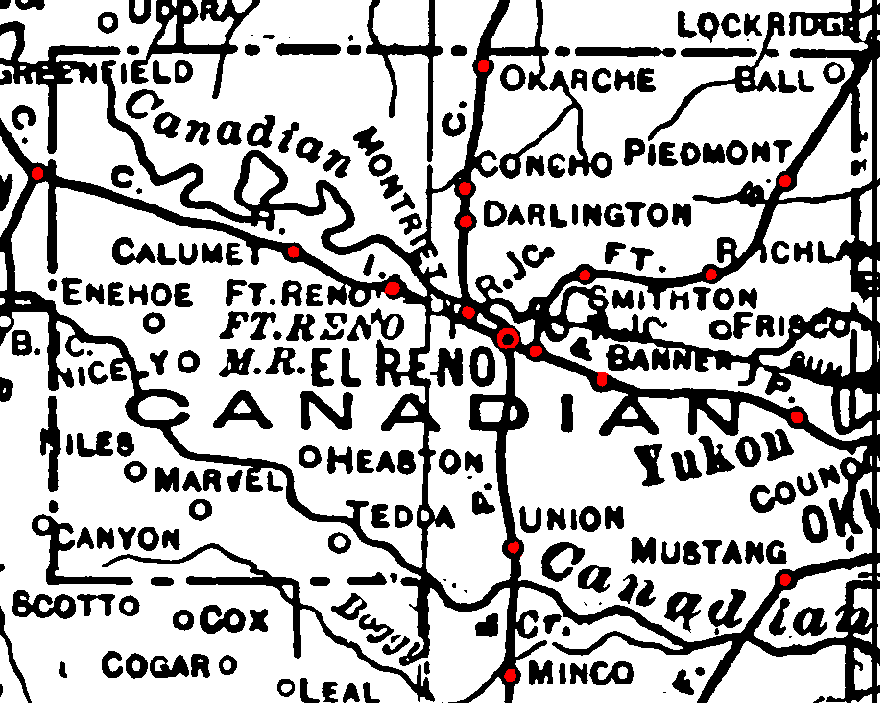 Railroad Stations are shown in red.
Both the east-west and the north-south lines are the Chicago, Rock Island, and Pacific. Both were still operational in 1972.
The line extending northeast from El Reno is the Ft. Smith and Western. It had been abandoned by 1972.
The St. Louis and San Francisco cut through the southeastern corner of the county. It was still operational in 1972.
The medium-width line that parallels the east-west C. R. I. & P. from just north of El Reno to the county line was an ORC Interurban line (trolley).
The thinner lines are rivers or creeks.

Page last updated on
Friday, March 24, 2023
This site maintained by Mel Owings