1915 Atlas

A

dair County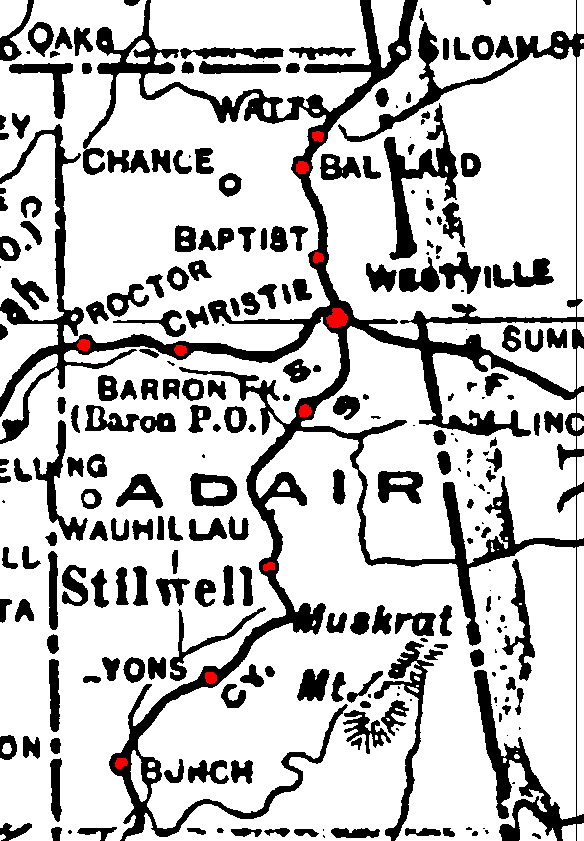 Railroad Stations are shown in red.
The north/south line was the Kansas City Southern. It was still operational in 1972.
The east/west line was a branch of the St. Louis & San Francisco. It had been abandoned by 1972.
The Atlas shows no roads in Adair County. The thin lines are rivers and creeks.

Page last updated on
Thursday, September 28, 2023
This site maintained by Mel Owings