Woodward County

County Seat - Woodward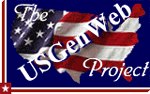 Home | Archives | Cemeteries | History | Obits | Look-ups | Queries | Resources

"Links to web sites that are not part of the USGenWeb Project are provided for your convenience and do not imply any endorsement of the web sites or their contents by The USGenWeb Project."
Past Queries
New Queries Page opened Jan 2011
---
IRWIN, Harry Mendel (1900) Woodward County, OK
Harry Mendel IRWIN (b. VA, now WV) and his older half-brother Hugh Charles IRWIN (b. PA) were at Webster Twp, Woodward County, OK at the 1900 Census. The obituary of Harry's mother (Fairmont, WV, 1903) says that Harry was at Biel, OK. Is/was Biel in Webster Twp? Does it still exist? Hugh later moved to Vici, Dewey County, OK with his family and is buried there. Harry moved to Peace Valley, MO. Seeking any info or connections.
Richard Irwin Jan. 9, 1998


Jackie Niemeyer Fri Feb 6 23:14:07 1998
Looking for information on a Bartley CANE ( KANE) who lived in Woodward Co.,OK from 1893 to 1905. His wife's name was Frances Elizabeth YOUNG. Also searching for parents of a Benjamin Franklin THOMAS who married a Mary KANE there in 1889. He died at a hospital for the insane in Norman, OK in 1901.

Christine Woodham Tue Feb 10 22:03:14 1998
I am seeking information for Wanda A. MULKEY. She is looking for her possible half sisters. Her father, at one time, lived in Ada, Pontotoc Co., OK. She writes: "These Baby pictures were found hidden in a Bible belonging to my Grandmother, Mellie AVANT, in Meridian, Mississippi. On the back of the baby picture it says, "age 9 mo's Woodward, Okla." Nothing on the back of the one of the older child. Just guessing on the years these pictures were made, maybe in the late 1920's to 1940's. I do not know where the pictures were made. I am hoping someone will know them. Could he or she be my half sibling?" To view the photo's visit the following web page... http://members.aol.com/marielong/photo.htm Thanks for any information, please contact me at: WANDA AVANT MULKEY...1605 South Leland Ave. Indianapolis, IN 46203, Call: 1-317-359-2888 or you can contact me in care of...ritphgen@intop.net or ChristyHW@aol.com

Kathleen Jeanneret Tue Mar 3 20:30:16 1998
Need info about the KIRK family of Woodward, OK. Cyrus Wells KIRK d. 1914 in Woodward, his wife Nellie BROWN KIRK d. 1921 in Woodward. I think they are buried in Elmwood cemetery. I am looking for information about Nellie's mother, Martha A. HOPKINS BROWN, who attended her daughter's funeral. She was living with a Sam BROWN in the 1920 Census. What happened to Martha A. HOPKINS BROWN????

Bobbie Thornton Wed Mar 18 09:25:54 1998
I would like any information on the HERREN family that moved to Mooreland, OK (I believe they moved there in 1907) from West Plains, MO. My great-great grandparents were Timothy N. and Permelia (PENNINGTON) HERREN. My great grandfather was Clint D. HERREN and his wife was Lucia (STOLL) HERREN. I think Timothy and Permelia moved their family to Mooreland around 1907 during the land rush. I have pictures of the "old homestead" dated Oct. 15,1907 with Clint and Lucia (Lucy) and one of their children. I greatly appreciate any help you can provide.

David M. McCartney Mon Mar 16 17:37:20 1998
I am interested in gaining information on William Darrow MUNSON, b 02/14/1908 in Cedardale, Woodward Co., Ok. to Charles A. MUNSON (b 09/15/1870 in Ar.) and Lina E. VANSICKLE MUNSON (b 08/30/1872 in Allen, Ks). I need information on this family, where they lived, and where they are buried, if applicable.
HAYES, William (1893) Richmond, Woodward Co. OK.
I am looking for any info. on the William H. (Ham) Hayes family. They came during the rush to the Richmond community area from near Medicine Lodge, Kansas.
Wesley L. Charmasson April 7, 1997

JOHNSTON, Albert L. (1910) Mooreland?, Woodward County, OK
Albert L. JOHNSTON, born ca. 1876 in IA, came to OK ca. 1900. I have a land lease copy indicating that he was living S. of Mooreland between 1908 and 1910. Moved to Ellis County in 1910, but may have lived around Tangier in Woodward Co. at that time. Died between 1913 and 1920. Thank you.
Kathy Johnston April 10, 1997

ALLEN, Francis Marion (1900) Quinlan, Woodward Co., OK
Francis Marion Allen and his brother Edward Ruthven Allen, both Civil War veterans from MO, lived 5 m. east of Quinlan in 1900. FM Allen died Mar 26, 1906. Where is he buried? When did Edward die and where?
Dorothy Burt April 20, 1997

JOHNSON (1892-1905) Woodward Co., OK
I wish to submit the following names as having lived in Woodward Co. in 1892 to at least 1905
JOHNSON, John Wesley b.11 Aug 1855 AR d. 18 Sep 1923 Quinlan, OK wife BROWN, Sarah Alice b.15 May 1870 MO d.7 Feb 1945 Enid OK
Children: Flora b.2 Nov 1888 KS d.26 feb 1952 - George E. b.19 May 1892, Woodward Co. - Isaac b. 5 Jan 1894 Woodward Co. - Jessie L. b. 1 Mar 1896 Woodward Co. - Silas b. 28 Feb 1896 Woodward Co. - Willie b. 20 Apr 1901 Woodward Co. - Ray b. 20 Apr 1901 Woodward Co. - Orris b. 16 Mar 1904 Woodward Co. - Eddie b. 3 Oct 1905 Woodward Co. - Harvey Lee b. 23 Sep 1913 Oklahoma
I know that John Wesley was a farmer. This was stated on the 1900 census and that he owned his own farm. Any additional information or connections welcomed.
Relda Sandgran May 4, 1997

PAYNE, P. D. (0000) Woodward Co., OK
PAYNE, P.D. (Believe name was Phillip David PAYNE) is thought to have lived in Woodward Co. after 1921 and is thought to have died in the county. Any information about family, death, burial location appreciated.
Bill Hunt May 8, 1997

BUTCHEE, Barbara E. (1925) Ft. Supply, Woodward Co., OK
I'm looking for any information on Barbara E. BUTCHEE (Daughter of Abraham BUTCHEE and Harriett Mahalia BISHOP) d. 3 Mar 1925, Ft Supply, Woodward, Ok. The name could be Barbara E. SIKES. I would like any information on this person or any of her family. (Wills, Cemetery Records, Death, School records, land records.)
Children are: Cordelia SIKES, Nora Lee SIKES, Rufus Napoleon SIKES, John F. SIKES, Beulah SIKES, Daisy Azlee SIKES, Benjamin Lloyd SIKES, Warren R. SIKES. Thanks.
Patricia Davis

McDANIEL, Charles Wesley (1902) Woodward, OK Territory (Post Off. Gage)
Looking for descendants of my grgrgrandfather's brother, Charles Wesley McDaniel b. Abt 1843 in IN, d. May 16, 1902 in Woodward, OK Territory (post office Gage) m. Sarah Catherine EATON March 10, 1862 in Shelby Co IL. Believed to have settled about 1896. After Charles' death, widow relocated to Council Bluffs, IA. Children: Alphretta b. 1865 d. 1866 (bur. Shelby Co IL) John b. 1867 Mary b. 1874 Arthur b. 1876 Charles W. b. 1878. Most info from Charles' Civil War pension papers. Do not know if children settled OK or not. Share all info freely.
Sherry Mazzetti July 28, 1997

FERRELL or FARRELL, Mary H. (Hettie) (1916) Curtis, Woodward Co., OK
Listed as living in Curtis, OK in father's obituary. Father Samuel Owings b. 2-14-1841, Ripley Co., IN near Dillsboro. d. 1-19-1916 in Green City, Sull. Co., MO. m. Nancy BARNARD. Mary b. 6-1875 at Milan, Sull. Co., MO. m. John William FERRELL 7-4-1893.
Earla Jean Roberts July 28, 1997

BECKNER, William H. (1900) Woodward County Okalahoma
Looking for my grandfather or members of his family. He settled in Indian Territory (Woodward County) before 1900. Married Cythan Louise CONNER, daughter of Jefferson CONNER and Rachael PIERCY. They lived in the area many years.
Carole Shanahan Aug. 2, 1997

NALL, La Fayette (L.B.) (1894) Woodward, Woodward County, OK
La Fayette NALL gave up guardianship of his two youngest daughters in 1893 in Palo Pinto County, Texas after a family tragedy and disappeared. He was born in Red River county, Texas abt. 1845. In the release of guardianship of the two daughters in 1901, railroad tickets for the daughters are listed as being purchased to Woodward. It doesn't state Texas or Oklahoma. I have visited Woodward in La Salle county, Texas, near Cotulla and there is no record of any of the family ever being there. The names that could be listed are Lafayette NALL, Martin NALL, Cynthia Lick NALL, Frank NALL, Rennie NALL HAMILTON and Hazel NALL MARSHALL. At one time the family owned property in the city of Panhandle City, now Panhandle, in Carson county, Texas.
Houchins Blevins Aug. 16, 1997

COVALT, Joshua (1907) Woodward, Woodward County, OK
I am looking for where my Great Grandfather Joshua COVALT was buried.A preacher from Supply preached at his funeral. He died July 1907. His son William Smith COVALT is buried at Rock Church Cemetery in Woodward County.
Patricia Covalt Green Aug. 16, 1997

GARTEN, Charles H. (1893) Moreland, Woodward County, OK
Seeking information regarding family of Charles H. GARTEN, who moved to the Moreland area around 1893. Charles H. was the son of Charles W. GARTEN and Nancy Ellen PENDLETON he was born 29 Aug 1860, in KY. His family moved to KS in 1873. Charles H. married Lillie May LAWRENCE 22 Jan 1890, at Medicine Lodge KS. I am the great grandaughter of Charles H.'s brother, Henderson Franklin GARTEN, and would like to know about the family of Charles H. Thank you.
Lynn Garten Rodgers Sept. 7, 1997

HAMMON, Laura Jane (1936) Mooreland, Woodward Co., OK
Looking for any information on family of Laura Jane HAMMON b. 6-14-1861 (probably Ohio). She married ________DAVIS. According to her brother's obituary she was living in Mooreland, Woodward Co., OK in 1936. I have no further information on husband's first name or any children. I will be glad to share any information that I have on the Hammon family.
Marilyn Hammon Cain Sept. 13, 1997

MATTESON, Eugene D. (1900) Quinlan, Woodward County, OK
Seek information regarding the descendants of Eugene D. MATTESON who died about 1920 in Quinlan, OK. "Gene" was 69 years old and one of the early settlers of Harper County Kansas. When the Cherokee Strip opened he made the run into Oklahoma and settled near Hopeton and later moved to Quinlan. He had a large farm and was a dealer in cattle, horses and mules all over western Kansas and Northewestern Oklahoma. His obituary says he was removed to Attica Kansas where he was buried. Any information will be appreciated. I have an undated obituary which I can supply to anyone that may be able to help.
Jerry Reed Sept. 28, 1997

GREGORY, Douglas Lee (1932) FORT SUPPLY, WOODWARD COUNTY, OK
I am looking for information on my grandmother, Douglas Lee GREGORY. She was married to a Bud GREGORY and died on 22 May 1932 at the Western Hospital, Supply, OK. Bud GREGORY was her second husband, her first husband was C.C. THOMAS and they had one child Kelton Clyde Melburn THOMAS born 11 oct 1916 in Ardmore, OK. At the time of her death he was sent to live with an aunt and uncle L.D. NICHOLSON in Manitou, OK. The family rumor is that my dad had a step-brother from his mom's second marriage. Since my father died 26 years ago I have no one to give me the particulars of his family. I'm hoping someone will recognize the names listed above and will contact me. I would appreciate any information on this branch of my family. I am willing to freely exchange information.
Wendy Hood Nov. 2, 1997

(TEAGUE), Julie Shugart (1960) Ft. Supply, Woodward County, OK
Looking for any information on Julie or Julia (TEAGUE) Shugart. She was a sister of my grandfather, James Monroe ("Roe") TEAGUE. When he died in March of 1960 in Fort Worth (Tarrant Co.), TX, his obituary said his sister survived him and that she lived in OK. Family members say she lived in Fort Supply (Woodward Co.), and one person remembers visiting her there in the 1950s or '60s. Julie and Roe's parents were Oscar Fitzallen TEAGUE and Sarah Ann, "Sallie" (HOWARD) TEAGUE, both of whom died in Decatur (Wise Co.), TX. Any iformation will be appreciated. I will glady share info.
Mike Main Nov. 28, 1997

BURKETT (1875) Gage, Tangier, Woodward Co., OK
I am seeking information on Elmer F. or Dora BURKETT. Lydia Jane HUMPHRIES, Elsie M. HALL, Eli Thomas HALL. Or any information on Elmer's father's name. Also any information on Omar P., Hiram, Omar R., Lysander O., Della May, Isa Dora, Eliza Jane, or Gertie HOLLCROFT. Am willing to exchange information. Elmer and Elsie got married at Gage, Ok in 1912. Any information would be greatly appreciated.
Brenda Rodgers Nov. 28, 1997

HAWKINS, GUY (0000) Putnam or Tagloga, Woodward Co., OK
I'm looking for any info on my grandfather Guy HAWKINS he was married to Emma Joyce. Also my great grandfather William VanBuren HAWKINS. The Children that are still living are Gwila (sis), Betty Lee, Kelly, Annie,John & (Philis she died around three yrs ago. They had a total of 12 children but 6 died at a very young age. They were raised in and around Putnam and Tagloga. If any one has any info on my family History please email me. Thank you Judy
Judy Ottmar Dec. 24, 1997

FOUTZ, Claude Leon (1917) Woodward, Woodward Co., OK
Looking for information on FOUTZ family. Claude Leon FOUTZ Sr. married Lora E.PAYNE in Woodward,Woodward county in 1917. Would like copy of announcement or other info in reference to this. Also, would like information on Homer Dodge CAIN/CAINE .. apparently there was an accident in this town on or before Dec.14 ,1920. I would like to know more, possibly someone was hurt badly or worse.. Thankyou for your support and help.
Brian D. Foutz Dec. 26, 1997
---
This page was last updated on 01/09/11

God Bless America
OKGenWeb State Coordinator
Linda Simpson
Asst: Mel Owings
© 1996-Present ~ All Rights Reserved
USGenWeb NOTICE: In keeping with our policy of providing free Information on the Internet, data may be used by non-commercial entities, as long as this message remains on all copied material. These electronic pages may NOT be reproduced in any format for profit or for presentation by other persons or organizations. Files may be printed or copied for Personal use only. Persons or organizations desiring to use this material for purposes other than stated above must obtain the written consent of the file contributor.