Woodward County

County Seat - Woodward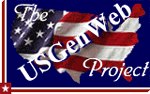 Home | Archives | Cemeteries | History | Obits | Look-ups | Queries | Resources

"Links to web sites that are not part of the USGenWeb Project are provided for your convenience and do not imply any endorsement of the web sites or their contents by The USGenWeb Project."
Quinlan Cemetery
FORMED: ca 1900....abandoned and used as a field for crops about 1905 
LOCATION: 1/4 MILES NORTH, 1/4 MILE EAST OF QUINLAN, OK. WOODWARD CO, OK MAP: UNKNOWN 
CANVASSED: INFORMATION GIVEN BY MRS. NITA ROBERTSON, MANCHESTER IOWA.

It is remembered that - _ someone remembered as just Mrs. SCOTT had a sister
(name unknown) buried there. Also several infant's that their families were 
passing through the area. It's possible that several other graves were 
there, but there is no one at this time that can remember their names.

The cemetery was believed to have been abandoned for the reason being that 
it was bordered on the East side by the Santa Fe Railroad tracks and the 
peacefulness one relates to the death of a loved one could not be achieved 
by the jar and noise of the passing trains. The land was included by the 
owner to be a part of what would be useable for pasture or crops, so
eventually every mark of the graves have been erased.
The following information was sent in 18Dec2011 by Louie Griffey:
William Jerome Griffey
b. 8 Dec 1917 Quinlan, Oklahoma
d. 15 Feb 1918 Quinlan, Oklahoma
Buried Quinlan Cemetery, Woodward Co., Oklahoma
Row 8 Section 4
Plot Purchased by M. J. Smith
His parents are Ralph Burrus and Verna Smith Griffey buried in Orlando, Oklahoma
This page was last updated on 12/19/11

God Bless America
OKGenWeb State Coordinator
Linda Simpson
Asst: Mel Owings
© 1996-Present ~ All Rights Reserved
USGenWeb NOTICE: In keeping with our policy of providing free Information on the Internet, data may be used by non-commercial entities, as long as this message remains on all copied material. These electronic pages may NOT be reproduced in any format for profit or for presentation by other persons or organizations. Files may be printed or copied for Personal use only. Persons or organizations desiring to use this material for purposes other than stated above must obtain the written consent of the file contributor.