Woodward County

County Seat - Woodward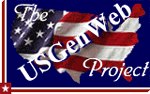 Home | Archives | Cemeteries | History | Obits | Look-ups | Queries | Resources

"Links to web sites that are not part of the USGenWeb Project are provided for your convenience and do not imply any endorsement of the web sites or their contents by The USGenWeb Project."

Photo by: Paul Shaw
MOORELAND Cemetery
AB CD EF GH IJK LM NOP QRS TUV WXYZ
Includes some of the St. Joseph's Catholic Cemetery Division
Listing at Find a Grave
Listing at OK Cemeteries.Net
Most Tombstone Photos Links were furnished by: Paul Shaw
(He has better quality photos available & I have the CD)

Canvassed by Wanda Lee Brown, Ellabell Eker and Wanda Thomas of the
NORTHWEST OKLAHOMA GENEALOGY SOCIETY.
Some names have been added since the Canvas was accomplished.
Location: North edge of the city on Highway 50B

There are 16 unreadable markers in the cemetery.  Most of these are funeral home markers that their words have been 
broken off or just metal stumps where the heads of the markers have been broken off.

Other markers that did not fit in the listings are as follows:

Carrie - Emeline : At the foot of Mary Fussell/Joseph Fussell and Mary E.
????, Charl?, Son of E. L. & ??.  This stone is near the road and badly broken. 

Tiny concrete stone no markings. Same plot as Parker Smith and Laura B.Smith Wolverton

Broken, unreadable funeral home marker.  Grave just south of Jacob H. Smallwood

No name.  Marker is 3 ft. x 18 in. petrified wood half stump set in concrete pad with seashells around stump.  
Another smaller stump at foot of grave.
Photo 1 and Photo 2

4" square concrete marker about 18" tall with "G" on top.  North side of marker reads "S. E. G. 1852- 1934".  
South side of markers reads "D. D. G. 1861" Nothing on east or west sides of marker.

Marker with just N. E. W.
Unknown grave.  Other in plot - Theodore Sonenburg

N. E. W. -- no other information available.
This page was last updated on 05/01/13

God Bless America
OKGenWeb State Coordinator
Linda Simpson
Asst: Mel Owings
© 1996-Present ~ All Rights Reserved
USGenWeb NOTICE: In keeping with our policy of providing free Information on the Internet, data may be used by non-commercial entities, as long as this message remains on all copied material. These electronic pages may NOT be reproduced in any format for profit or for presentation by other persons or organizations. Files may be printed or copied for Personal use only. Persons or organizations desiring to use this material for purposes other than stated above must obtain the written consent of the file contributor.