Woodward County

County Seat - Woodward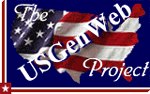 Home | Archives | Cemeteries | History | Obits | Look-ups | Queries | Resources

"Links to web sites that are not part of the USGenWeb Project are provided for your convenience and do not imply any endorsement of the web sites or their contents by The USGenWeb Project."
Phillips and Canfield Wedding
Contributed by Juanita
This material is donated by people who want to communicate with and help others. Every effort is made to give credit and protect all copyrights. Presentation here does not extend any permissions to the public. This material can not be included in any compilation, publication, collection, or other reproduction for profit without permission.

This is a wedding photo, taken in Sharon, OK , of Cliff Phillips and Grace Canfield,
they lived in Mutual, OK, also in the photo is Charles Norton Canfield, wife Belle,
Sara Royalty Canfield Thompson, ex-wife of Charles Norton, Lester Lockwood Canfield,
holding their son, Otto Charles Canfield, his wife, Amanda Arnold Canfield, holding
their son, Kenneth Canfield, also their other children, whom I do not know who is
which, but their names are Della Canfield Anthem, Delene Canfield Bellows,
Avis Canfield Nixon, and Mildred Canfield Dennett.
This page was last updated on 01/21/11

God Bless America
OKGenWeb State Coordinator
Linda Simpson
Asst: Mel Owings
© 1996-Present ~ All Rights Reserved
USGenWeb NOTICE: In keeping with our policy of providing free Information on the Internet, data may be used by non-commercial entities, as long as this message remains on all copied material. These electronic pages may NOT be reproduced in any format for profit or for presentation by other persons or organizations. Files may be printed or copied for Personal use only. Persons or organizations desiring to use this material for purposes other than stated above must obtain the written consent of the file contributor.