Woodward County

County Seat - Woodward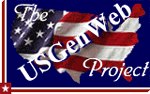 Home | Archives | Cemeteries | History | Obits | Look-ups | Queries | Resources

"Links to web sites that are not part of the USGenWeb Project are provided for your convenience and do not imply any endorsement of the web sites or their contents by The USGenWeb Project."
Martha Jane (Brandt) and John Henry Sibel
Contributed by F. Leonard Sibel, Jr.
This material is donated by people who want to communicate with and help others. Every effort is made to give credit and protect all copyrights. Presentation here does not extend any permissions to the public. This material can not be included in any compilation, publication, collection, or other reproduction for profit without permission.
Can anyone ID (even guess?) any of Martha Jane (Brandt) and John Henry Sibel's daughters?

In the middle are (L-R) John Henry, (behind) my dad's dad Alva, and Martha Jane. Charles Elmer and
Arthur "Pete" are absent; all daughters seem to be present. Birth order is:

Charles Elmer (1874 - 1934) m. Frances Ola Downs
Eldora (B?) "Dora" "Dode" (1877 - 1963) m. Raymond Alanson Clark
Addie (1879 - 1968) m. Arthur Thomas Clapham
Alva "Dick" (1882 - 1974) m. Bertha Eva Cook
Blanch Edna (1884 - 1959) m. Ward Warren Maulsby
Nellie Glee (1886 - 1972) m. Charles Foster "Charlie" Saxton
Arthur "Pete" (1887 - 1911) m. Margaret Anne Epps
Norma May (1891 - 1972) m. Donald M. "Don" Hogle
(there was apparently another kid b. and d. before 1900 Woodward Co, OK census)
This page was last updated on 01/09/11

God Bless America
OKGenWeb State Coordinator
Linda Simpson
Asst: Mel Owings
© 1996-Present ~ All Rights Reserved
USGenWeb NOTICE: In keeping with our policy of providing free Information on the Internet, data may be used by non-commercial entities, as long as this message remains on all copied material. These electronic pages may NOT be reproduced in any format for profit or for presentation by other persons or organizations. Files may be printed or copied for Personal use only. Persons or organizations desiring to use this material for purposes other than stated above must obtain the written consent of the file contributor.