Woodward County

County Seat - Woodward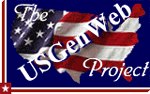 Home | Archives | Cemeteries | History | Obits | Look-ups | Queries | Resources

"Links to web sites that are not part of the USGenWeb Project are provided for your convenience and do not imply any endorsement of the web sites or their contents by The USGenWeb Project."
Fenimore Store in Woodward
date unknown
This material is donated by people who want to communicate with and help others. Every effort is made to give credit and protect all copyrights. Presentation here does not extend any permissions to the public. This material can not be included in any compilation, publication, collection, or other reproduction for profit without permission.
Contributed by Juanita
L to R: Clyde Manso, Charles Norton Canfield, male unknown, female unknown holding daughter Eulva Fenimore,
Clyde Fenimore, L.R. Fenimore
********************************************************************************************************************
Correction and additional information from:
Jeanice Fenimore McDonald
Jmac116@aol.com
I noticed you listed the "female unknown" holding daughter, Eulva Fenimore. The "female unknown" would have been my great-grandmother, Sylvia Gilbert Fenimore, wife of L.R. Fenimore and mother of Eulva Fenimore. Their son, Orris Dale, (who is not shown in the picture and who was 11 years older that Eulva) began working in the store as a young boy and eventually became co-owner of the store with Eulva at the death of their father (L.R.) in 1940. Orris sold his share of the business to his sister, Eulva in 1953 and he and his son, Harry, began Fenimore Manufacturing, Inc., which is still in business today, but was re-located to Chickasha, Oklahoma, in 1976.
I also showed this photo to my dad, Harry Fenimore, and he said that actually this picture is of the store in Fargo, Oklahoma. The Fenimore's moved the store from Fargo to Woodward in 1915. He is pretty sure that this is the store in Fargo and not Woodward, but he could be wrong. He said the original store was located in the same place as it is now, 701 Main Street, but that the store front is different now because of the Woodward tornado. The store was almost completely destroyed and was re-built.
---