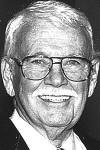 JONES - Jimmy K., a man devoted totally to his family, died on Saturday, October 6, 2007. He passed at home at the age of 83 in the presence of his loved ones. Jimmy Jones was born July 14, 1924, in Okmulgee to James Russell and Maud Katherine Tapp Jones. He attended school in Tulsa, marking the beginning of his lifelong relationship with the city. Jimmy graduated Central High School in 1942, where he met the love of his life and the genesis of his family, Annahlee Morris. They were married October 3, 1943, while Jimmy was attending V12 Officer's training preparation for World War II. Jimmy's family life began early with the birth of his first daughter. Shortly after her arrival he left to defend his country as a PT boat captain, serving with honor and distinction in the Pacific Theatre. Upon his return Jimmy completed his education at Oklahoma University, where he lettered in track and football while studying the arts and sciences. Jimmy graduated with a law degree and was a member of the Oklahoma Bar Association for over 50 years. Jimmy Jones was the earliest multifamily apartment builder in Tulsa, providing housing for countless people. A driven innovator, he was the first builder to use concrete slab foundations in 1955 and soon owned over 2000 apartment units. Jimmy was also an early member of the Tulsa County Planning Commission and an active participant in the development of Grand Lake, handling all the title work for the Corp. of Engineers. Jimmy was the president and founder of Mortgage Clearing Corporation and the co-founder of Triad Bank. An invaluable member of both businesses, he worked alongside his son in each venture, and was eventually joined by his grandchildren. Jimmy's hard work is evident in real estate throughout Tulsa, including such notable properties as the London Square Shopping Center. In addition to his success with Mortgage Clearing and Triad, Jimmy was devoted to the happiness and prosperity of his family. He constructed the Double J Ranch at Grand Lake as a place for his loved ones and friends to come together. Jimmy and Annahlee were accomplished pilots and enjoyed traveling the world. Jimmy's legacy is his family, who honor his life and aspire to follow his strong values and tireless work ethic. He is survived by his wife of 64 years and his children: Pam and Bill Franks, Jay and Dorothy Jones, Jarry and Lolly Jones, Janell and Rik Helmerich, and Jill and Jim Deck; alongside grandchildren, Jeff and Annahlyn Pugh and husband, Jeff, Emmi Strain and husband, Jimmy, Laurie Jones, Mark Franks and wife, Whitney, Mike Franks, Jennifer Carroll and husband, Roux, Chris Jones and husband, Lee, Matt Franks and wife, Ashley, Ryan Jones, Jordan Helmerich, Jimmy Jones and wife, Mindy, Jeff Jones, and wife, Ashley, Erika Massey and husband, Aaron, Jason Deck, James Deck and Jessie Dick and 14 great-grandchildren. A man as defined by his many accomplishments as by the enduring love of his family, he will be dearly missed. The funeral service will be 1:30 p.m., Tuesday, October 9, 2007 at Freeman Harris Funeral Home Chapel. Family suggests donations be made to your favorite charity. Family and friends may leave condolences at www.freemanharris.com, Freeman Harris, 749-3333.
Published in Tulsa World on 9Oct2007 Submitted by: Shelley Lynch on 9Oct2007
---------------------------------------------------------------------------------------------------------------------------------------------------------------------------------------------------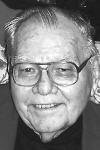 JONES - E. Eugene (Gene), died on Thursday, October 4, 2007, in Oklahoma City, OK. He was born January 24, 1922, in Miami, OK, to Elbert and Jessie Bynum Jones. Gene attended school in Miami and graduated from Coweta High School in the Class of 1940. He attended the Oklahoma Military Academy on a football scholarship and Northeastern Oklahoma College. In 1942, he enlisted in the US Navy in 1942 and served in the North Sea on a destroyer escort during World War II. On March 15, 1942, Gene married Margaret Louise Knox, the love of his life. They lived, worked and enjoyed family and friends in Muskogee, Little Rock and Tulsa all the 65 years of their marriage. Serving as an elder and deacon at First Presbyterian Church in Tulsa, he greatly enjoyed the mission work at its Helping Hands Ministry for 15 years. He worked as a pharmaceutical sales representative for 30 years. Gene was a member of Coweta and Pilgrim Lodges, Tulsa Scottish Rite Masons and Akdar Shrine of Tulsa. He was a long time contributor to Circus Dads for needy children and was recognized as a 50 year member of Coweta Lodge and Tulsa Scottish Rite. He is survived by: his beloved wife, Margaret Louise Knox Jones; his daughter, Judith Kay Jones Burton, of Edmond; son-in-law, Michael; grandsons, Kristopher of Shelby, MT and Matthew, of Vance Air Force Base in Enid, OK; his son, the Rev. Dr. Gregory Knox Jones; daughter-in-law, Camilla Cofer Jones of Wilmington, DE; and 3 grandchildren, Les Russell, his wife, Kristin of Potomac, MD and 2 great-grandchildren, Maddy and Teddy; Grandison Burnside, her husband, Mark of Richmond, VA, and 3 great-grandchildren, Matthew, Lily and Hayes; and Alexia Knox Jones of Boston, MA. He is also survived by: his sister, Marguerite Lane; sister, Margie Sumter and her husband, Troy of Claremore; brother, Gerald Jones of Tulsa; sister, Louise Clark of Claremore; and sister-in-law, Joyce Jones, Claremore. Visitation will be from 2-4 p.m., Sunday, October 7, at Moore Southlawn Funeral Home, 9350 E. 51st Street. A family graveside service will be held 11 a.m., Monday, October 8, prior to the Celebration of the Resurrection at First Presbyterian Church, 709 South Boston Avenue, Tulsa. In lieu of flowers memorial gifts may be given to Helping Hands Ministry at First Presbyterian Church, Tulsa or the Tulsa Scottish Rite Childhood Language Disorders Clinic. Moore's Southlawn Chapel, 663-2233,
Published in the Tulsa World on 10/7/2007. Submitted by Shelley Lynch on 7Oct2007
-----------------------------------------------------------------------------------------------------------------------------------------------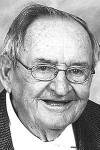 RITCHIE - Dr. Thomas Alexander, 80, went home to be with the Lord on Sunday, October 21, 2007. He was born in Lordsburg, NM to Arbella and Jim Ritchie on July 27, 1927. After serving his country in the navy during WWII he was one of the 26 men who graduated from the first Veterinary Medicine class at Oklahoma A&M *Added info (OSU Stillwater was Originally known as Oklahoma Agricultural and Mechanical College (Oklahoma A&M)) . While at 0SU he was a member of Kappa Alpha Order and president of the Student Government Association. After graduation he married Catherine Bridget Fletcher who has remained his loving wife for 56 years. As the first practicing veterinarian in Creek County he has owned and operated Ritchie Animal Clinic in Sapulpa for 55 years. He and his son, Jimmy have also run R&R Ranch, a working cattle operation in Kiefer for 16 years. Tom and Catherine's vested interest in continuing education led to the development of their annual freshman scholarship fund which they give to a deserving Sapulpa High School Senior. As the devoted father of ten Sapulpa High School graduates he was instrumental in the growth of Sapulpa's athletic programs. Through coaching tennis, basketball and various other sports he touched the lives of many young men who grew to love and respect him. He served as city commissioner in Sapulpa, athletic director of Sacred Heart Catholic School, and was a member of the Jaycees and Kiwanis organizations. He is currently a proud member of Rancheros Visitadores, Sacred Heart Men's Club and the Oklahoma State Alumni Association. His most endearing roles however were as a husband, father and grandfather. With 10 children, 26 grandchildren and 1 great grandchild, his living legacy will be carried on by those he spent his life loving and providing for. He was a man motivated by compassion and committed to the well being of others. He was preceded in death by: his parents, Jim and Arabella; as well as Cecil 'Dave' Wilkins, a loyal and lifelong friend. He is survived by: his devoted wife, Catherine Ritchie; his younger siblings, Mary Kathleen Roggenbuck, James Edward Ritchie, and David Eugene Ritchie; his 10 children Michael, Karen Sontag and husband, John, Pat and wife, Linda, Jimmy and wife, Liz, Kelly and wife, Regina, John and wife, Linda, Tim and wife, Cheri, Tom and wife, Mary, Missy Nicholas and husband, Jerrad, Ryan and wife, Kara; as well as their 26 grandchildren and 1 great grandchild. The family would like to express their heart felt appreciation to Dr. Steven Gawey for the care he has provided to Tom for the past 10 years as well as the outstanding and ongoing service of Brenda Malone with Barnes Home Health and Infinity Hospice Care. In lieu of flowers, contributions may be made to the Sacred Heart Men's Club, 521 S. Park Sapulpa, OK 74066. Rosary will be 7 p.m., Tuesday October 23, and service 2 p.m., on Wednesday, October 24, at Sacred Heart Catholic Church, 1777 E. Grayson Ave. in Sapulpa. Interment will follow at Calvary Cemetery, on 91st and Harvard, in Tulsa. Fitzgerald Southwood.
Published in the Tulsa World on 10/23/2007 Submitted by Shelley Lynch on 23Oct2007
------------------------------------------------------------------------------------------------------------------------------------------------------
Published October 23, 2007 Muskogee Phoenix
KITCHENS, Joe T. 1922 - 2007 Submitted by Shelley Lynch on 23Oct2007

Funeral services for Joe T. Kitchens have been scheduled for 2:00 PM, Tuesday, October 23, 2007 at the Hayhurst Funeral Home Chapel in Broken Arrow. Rev. Larry McDonald and Rev. Kent Shirley will minister. Burial will be at Memorial Park Cemetery in Muskogee under the direction of Hayhurst Funeral Home.

Joe T. Kitchens was born September 8, 1922 in Leflore, Oklahoma the son of Jesse Pete and Ellen (Ferguson) Kitchens. He died at his home in Broken Arrow on Saturday, October 20, 2007. He was 85 years of age.

Joe T. Kitchens was a 1940 Graduate of Leflore High School. He received an associateís degree in Business from Muskogee Junior College. Joe was married to the former Miss Arline Cundiff on June 29, 1967 in Muskogee, Oklahoma. He was a World War II veterans, have served with the United States Army. He received the Good Conduct Medal and two Bronze Stars for his service in Europe. He worked for the Veteranís Administration Hospital in Muskogee, Oklahoma for 30 years, retiring in 1976. Joe was a member of Clearview Baptist Church, the Veteranís of Foreign Wars and a volunteer for Meals on Wheels Program. The family request Memorial to the Oklahoma Baptist Childrenís home, 12700 East 76th Street North, Owasso, OK 74055.

He is survived by his wife, Arline Kitchens, of the home. Daughter, Helen Stopp, Anchorage, Alaska. Sons, Perry McKee, Broken Arrow, Oklahoma, Robin and wife Pat McKee, Rogers, Arkansas. Granddaughter, Aimee and husband Sonny Williams. Grandson, Tyler McKee. Brothers, Marion Kitchens, Rushford, Minnesota, W. C. Kitchens, Wister, Oklahoma. He was preceded in death by his parents, two sisters and two brothers.
SEIGEL - Jacqueline Yetta, 83, devoted wife, mother, grandmother and good friend to many peacefully passed away on Monday, October 15, 2007. Yetta was an exceptional person of constant faith in her religion and the goodness of people. She was born February 7, 1924 in Drumright, OK to Jake and Anna Glenn who were immigrants from the Ukraine. She moved to Tulsa, OK at the age of 12 and graduated from Tulsa Central in 1942. She attended college at the University of Illinois and was married to her beloved Lenny in May of 1944. They remained inseparable until his death in 1991. She enjoyed great wealth in terms of her many devoted friends and loving family. Yetta volunteered at the Tulsa Jewish Retirement and Health Center and constantly showed up there and many places with brownies in hand as she loved to bake. Her needlepoint was a pathway she used to give of herself to others and you would count yourself very fortunate to receive a purse, wall hanging, pillow or other beautiful artistic handiwork. She is survived by: her son, Bob and his wife, Sheila of Denver, CO, Andy and his wife, Jamie of Tulsa and also her daughter, Kathryn and husband, Victor Levine of New Jersey as well as 12 grandchildren. Donations to the Tulsa Jewish Retirement and Health Center, 2025 East 71st Street, 74136 for: "Yetta's Bakery". Yetta led a full, rich and loving life. Her wonderful smile and gentle presence will be greatly missed. Funeral service 1p.m., Wednesday, October 17, 2007 at the Congregation B'nai Emunah. Interment to follow in the New Jewish Section of Rose Hill Cemetery. The Fitzgerald Ivy Chapel, 585-1151.
Published in the Tulsa World on 10/16/2007
.
Submitted by Shelley Lynch on 22Oct2007
-------------------------------------------------------------------------------------------------------------------------------------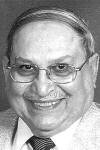 BATTISTO - Steve, age 78, of Yukon, OK, died Sunday, October 14, 2007 after a brief illness. He was born July 14, 1929 in North Little Rock, AR to Steve and Lucy (Ouletta) Battisto. He grew up there and was a graduate of the University of Arkansas. He moved to Tulsa, OK in 1952 where he worked for Douglas Aircraft, TD Williamson Oil Co and eventually North American Rockwell, now known as Boeing Aircraft. Part of his job was designing hardware for the space shuttles. He worked at North American Rockwell for 37 years, retiring in 1990. He moved to Yukon in 1998. He was a dedicated and involved member of Holy Spirit Catholic Church and was co-chairman of the "JOY" Group. He was preceded in death by: his parents; 1 son, Jamie; 3 brothers, Tom, Nick and Frank; and 1 sister, Angie. He is survived by: his wife of 58 years, Jeanette of the home; and 2 daughters, Stephanie Henderson and husband, Paul of Yukon, OK and Jody McBride and husband, David of El Reno, OK. He is also survived by: 1 sister, Rose Christian of North Little Rock, AR; 6 grand children, Shannon, Dustin, Barrett, Courtney, Steven and Bethany; and 1 great- grand daughter, Grace and one "on the way". A wake service will be held at 7 p.m., on Wednesday, October 17, and Mass of Christian Burial will be held at 10 a.m. on Thursday, October 18, 2007 both at Holy Spirit Catholic Church, Mustang, OK with interment at 3 p.m. at Floral Haven Cemetery, Broken Arrow, OK, under the direction of McNeil's Mustang Funeral Service. In lieu of flowers, donations may be made to the Holy Spirit Catholic Church Building Fund in care of the funeral home.
Published in the Tulsa World on 10/17/2007.
Submitted by
Shelley Lynch on 21Oct2007
----------------------------------------------------------------------------------------------------------------------------------------------------------
Submitted by: Marjorie Thornton Bostic on 12Dec2008
Rites for Johnnie Davis set Saturday
By Staff Reports
Published:
2/17/2004 5:21 AM
Last Modified: 2/17/2004 5:21 AM

Johnnie Mae Davis, a longtime clinical psychotherapist, administrator and community activist, died Friday. She was 74.
A graveside service is set for 2 p.m. Saturday at Crown Hill Cemetery under the direction of New Dyer Funeral Chapel.
Davis was born in Pawhuska to John B. Davis and Pearl V. Davis. She graduated from Tulsa's Booker T. Washington High School in 1946 and received a bachelor's degree in psychology and sociology from Central State College in Wilberforce, Ohio, in 1950.
When she earned a master's degree is psychology at the University of Oklahoma in 1951, she was the first black woman to earn that degree from the school. Davis also was the first black person to be elected to the OU Student Senate.
She completed additional graduate work in psychodiagnostics and psychotherapy at Southern Methodist University in Dallas and at the University of Chicago. Davis was the state's first black psychotherapist. She worked as chief psychologist at the Consolidated Negro Institutions in Taft from 1951 to 1957. In 1956, she was the topic of an attorney general's ruling that advised integration of tax-supported institutions. While attending a psychology conference in Oklahoma City, she had been refused service in a cafeteria in a state building. During the 1960s, she was deputy director of Tulsa Economic Opportunity Task Force Inc., executive director of the Youth Opportunity Service, and the mayor's youth coordinator. During the 1970s, Davis worked as a psychotherapist at the Tulsa Psychiatric Center and served on the board of directors of the Tulsa Urban League and YMCA. Davis joined the Student Services staff at Langston University in 1984 as head manager of Young Hall. In 1990, she began work as a chemical dependency counselor at the Professional Counseling Center, where she also was services coordinator. In addition to her counseling duties, Davis supervised practicum students in psychology, health-care administration and criminal justice. She also taught a class in personal and social development. When she retired from Langston in 1993, she left part of her legacy to the school with the creation of the "Ms. D.'s Micro-Loan Funds." Administered through the university's Development Foundation, the program makes small loans to students for personal and emergency needs. Davis was a member of the Zeta Sigma Pi and Pi Gamma Mu national social science honor societies and the Psi Chi psychology honor society. She was an associate of the American Psychological Association since 1955 and has held membership in the Illinois Psychological Association, the Oklahoma Psychological Association, the Tulsa Psychological Association and the Oklahoma Association on Alcoholism and Drug Abuse. Davis was a past Protestant co-chairwoman of the National Conference of Christians and Jews, now the National Conference for Community and Justice. She also was chairwoman of the Community Coordinating Council, a coalition of civil rights groups. Davis was an Eastern Star member and a member of Christ Temple United Methodist Episcopal Church.
She is survived by three sons, John D. Gatewood, Sr. and Fred D. Gatewood, both of Tulsa, and Dr. Harry D. Gatewood, II of Choctaw; a daughter, Marjorie Thornton Bostic of Oklahoma City; and nine grandchildren.
------------------------------------------------------------------------------------------------------------------------------------------------------------
This page was last updated on 04/11/12
[an error occurred while processing this directive]

God Bless America
OKGenWeb State Coordinator
Linda Simpson
Asst: Mel Owings


© 1996-Present ~ OKGenWeb Coordinator ~ All Rights Reserved
NOTICE: In keeping with our policy of providing free Information on the Internet, data may be used by non-commercial entities, as long as this message remains on all copied material. These electronic pages may NOT be reproduced in any format for profit or for presentation by other persons or organizations. Files may be printed or copied for Personal use only. Persons or organizations desiring to use this material for purposes other than stated above must obtain the written consent of the file contributor.