Dorsey Emile & Nona (Graff) Hammock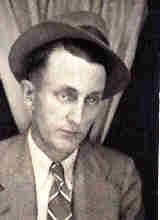 Dorsey Emile Hammock was born 27 Jan 1910 in Pulaski County Missouri, and died Jun 1963 in Arkansas.
He married Nona Graff Abt. 1937 in Picher, Ottawa, OK. She was born 30 Jan 1908 in Purcell, MO, and died 31 Mar 1995 in Beach City, Harris, Texas.