Welcome to McCurtain County Oklahoma

This County is available for adoption, if interested please e-mail the State coordinator and/or the Assistant State Coordinator for details.
Brief History of Mccurtain County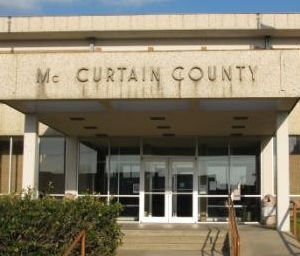 McCurtain County, Oklahoma was formed in 1907 from Choctaw lands. The area we now know to be McCurtain County was once part of a larger district of the Choctaw Nation. The County was named for Green McCurtain,Principal Chief of the Choctaw Nation from 1896 to 1900 and then again from 1902 to 1910. Though he never actually lived within what is now McCurtain County, the county was named for him and his family (McCurtain's) that included also two District Chiefs and three Principal Chiefs.
Surrounding Counties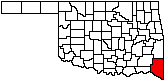 Copyright Notice
All materials on this site are subject to copyright laws. Do not 'contribute' the material (including lists and photos) located on this site to other websites. You may print or save materials to your computer for your personal use only. Any other use of this material requires consent of the copyright holder. This material may not be reproduced in any format for profit or publication by any organization or person.
Disclaimer
McCurtain County OKGenWeb is part of the USGenWeb Project. Links to web sites that are not part of USGenWeb Project are provided for your convenience and do not imply any endorsement of the websites or their contents by the USGenWeb Project.