This is a picture of the Madill, Basket Ball Team sometime in the 1920"s.
This picture is posted on the Wall of The Marchall County Historical and Genealogy Building
400 West Overton Street, Room 3,
Madill, OK 73446.
Phone 580-795-5060 or 580-795-7280.
Our hours are normally from 10:00 AM until 3:00 PM Monday through Friday.
---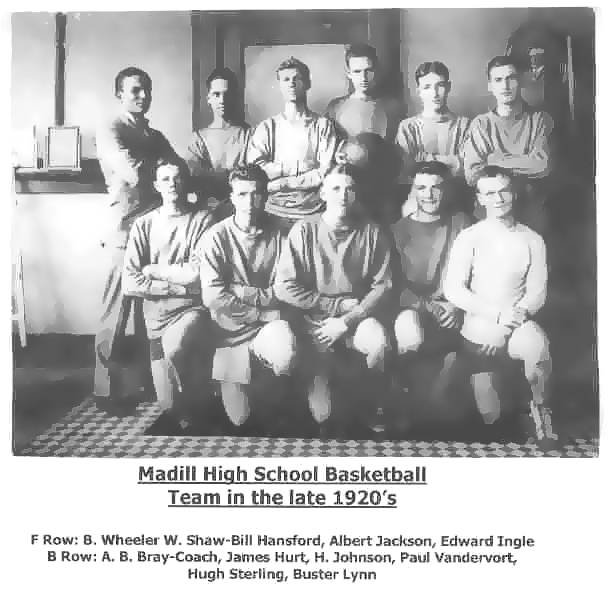 Posted January 12, 2002
---
NEXT
---
Copyright ©2014
All Rights Reserved