All Oklahoma Counties
Grady County was formed at statehood in 1907 and named for Henry W Grady, editor of the Atlanta Constitution.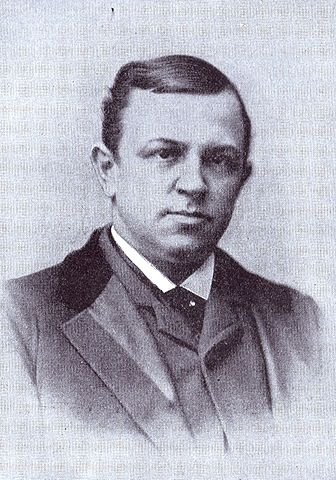 "Henry-grady-1890".
Licensed under Public Domain via Wikimedia Commons.
Prior to statehood the northeastern part of the area that is now Grady County was part of Pontotoc County, Chickasha Nation with the county seat at Ada. The southeastern part was part of Pickens County with the county seat at Ardmore. The southwestern section was part of the Comanche, Kiowa & Apache Lands and the northwestern part was part of Wichita & Caddo lands. The Washita River was the border between Pontotoc & Pickens county. It also divided the Comanche, Kiowa & Apache lands from the Wichita & Caddo Lands. The east/west boundary was the 98th Meridian. If you have a map that doesn't show the longitude lines, look for the town of Norge southwest of Chickasha. The 98th Meridian coincides with the western edge of the city limits of Norge. If you draw a north-south line through Norge and you will have the approximate location of the boundary line. This is important if you are looking for records of where your ancestors married or obtained land. In 1901, the Indian lands west of the 98th Meridian were opened by Lottery. More information can be found on this subject on the Oklahoma Land Openings Page.
Counties nearby Grady
Many times you can't find a record, or lose track of an ancestor because they move. Early migration patterns often involved a short move, sometimes to a nearby county.
Caddo on the west | Canadian on the north | Cleveland and Oklahoma to the northeast | McClain and Garvin on the east | Stephens to the south | Comanche to the southwest