USGenWeb Project
(Note: The terms Chickasaw & Choctaw Nations are used here to refer to a place not to a people/tribe)
Census
1900 Chickasaw Nation Garvin County
1900 Chickasaw Nation Stephens County
1900 Chickasaw Nation McClain County
1900 Chickasaw Nation Grady County
1890 Oklahoma Territorial Census Logan County
1890 Union Veterans Census Oklahoma
Marriage
Garvin County Marriage Index 1907 - 1929
McClain County Marriage Index 1907 - 1929
Stephens County Marriage Index 1907 - 1912
Cleveland County Marriage Index 1895 - 1901
Choctaw Nation Marriage Index 1890 - 1907
Chickasaw Nation Marriage Index 1895 - 1907
LeFlore County Marriage Index 1907 - 1910
Houston County, Texas Marriage Index 1882 - 1917
Bosque County, Texas Marriage Index 1860 - 1928
OKGenWeb LINKS
Jefferson County, OK, Archives
Donations are not required but those of you who wish to may send a small donation in Mary's name to be used for the genealogy section of the Nora Sparks Warren library.
Mail to:
Genealogy Department
Nora Sparks Warren Library
210 N. Willow
Pauls Valley, OK 73075

Mary Turner Kinard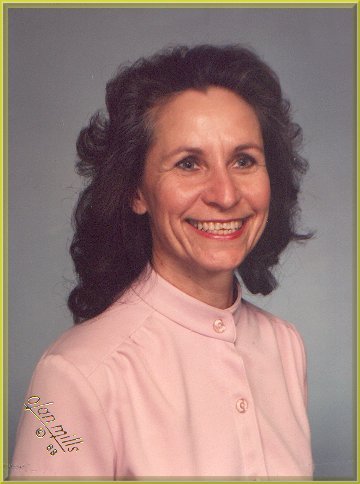 1937 - 1996
These marriage and census records are the results of hard, diligent work done by Mary Kinard. Finding her ancestors as well as those of her friends was her passion. It gave her great pleasure to locate or verify a missing branch in her family tree, whether it was in a library, a cemetery or a court house, for these are the places she loved to treasure hunt. To make research easier for herself as well as for others she spent hundreds of hours first writing the information she read from microfilm then entering this info into her computer, sorting it and printing it.
After her death on March 4, 1996 her family decided to share her work with others and put the information into books. She would be so excited to know that her efforts were helping so many people.
Mary was born October 30, 1937 into a very financially challenged family. She was the fourth of nine children born to Elmer and Bessie Turner. She was born in Hale Center, Texas. Her family lived in a tent as well as abandoned houses and moved often as "Slim", her dad, did odd jobs for a living.
Mary Ann was a good student, enjoying school and learning. She graduated from Wynnewood High School, Oklahoma in 1956. In August of that same year she married J.D. Kinard, also from Wynnewood. She met J.D. in December 1955 and fell in love. Their romance would grow through letters as he served in the U.S. Navy from June 1952 to June 1956. They were married on August 3, 1956. They lived first in Tulsa, Oklahoma, then Pine Bluff, Arkansas, then Oklahoma City, Norman and finally settled in Washington, Oklahoma since 1973.
Four children were born to them during their first seven years. Three daughters; Susan, Terri and Julie and the youngest was a son, James David. Mary spent the next couple of decades nurturing her children. She was a wonderful mother. As kids we knew she loved God, Dad and then us. There was never a question of her priorities.
Through her fifty-eight years she had many responsibilities and titles. "Grandma" was one of her dearest titles. She truly loved her eight grandchildren.
She was a woman of many talents. Her ability to do many things well was incredible. She was an excellent seamstress, making all her own clothes, her husbands sport coats and her children's clothes. She could make an outfit from her own pattern she designed. She crocheted elaborate table cloths which still grace many of her family and friends tables. She could knit and do intricate embroidery work and she also made several beautiful quilts. Her ability to use needles was astounding. She passed these "necessary" talents to all her children.
As a mother she was strict, firm and consistent. Her love for her family was evident in all she did. She was very practical especially in financial matters. She stretched her resources to the limit when necessary. She was an inventor and could figure out how to fix almost anything.
Mary was a dedicated Christian and served in her local church with sincere devotion to God. She spent many years as the nursery Sunday School teacher and visited weekly in nursing homes with the elderly, whom she dearly loved.
Mary lived a full and busy life; always trying new projects. She enjoyed reading.
In 1994 she discovered she had breast cancer. She underwent chemotherapy and the cancer was in remission for about a year. A spot was then discovered on her liver and she died quietly at home on a Monday evening.
We hope you enjoy the results of her labor as much as she enjoyed producing it.
Susan Elaine Kinard Barnes
Terri LaRae Kinard Harris
Julie Ann Kinard Rinaldi
James David Kinard
J. D. Kinard
These records were transcribed by Mary Turner Kinard and are being printed here with the permission of J. D. Kinard and family. They are for your personal use only. NOT TO BE COPIED FOR USE IN ANY COLLECTION FOR PROFIT OR DISPLAY.