Joshua Walter Pennington arrived with his family to Oklahoma Territory about 1892. He was born in McDonough County, IL 20 November 1839. The first known generation of his line was Ephraim Pennington of Rowan County, NC, about 1760. The second generation was Richard Pennington, who married Hannah Boone Stewart in 1777 there. Hannah Boone was Daniel Boone's youngest sister. Her first husband, John Stewart, was killed by Indians while on one of Daniel's expeditions. The third generation was Joshua and Mary Gist Pennington of Barren County, KY. The fourth generation was William Pennington, father of Joshua Walter, born in TN, but migrated later to Illinois. William took his wife, Grace, and children to MO between 1850 and 1860. Joshua served in the Civil War (Union side) out of Memphis, MO, 1861-1865, and out of Quincy, IL, 1865-1866. After the War, he married Catherine Barbara Emmert, about 1866. Catherine was born 24 Mar 1844 in Germany. They had eight children, all of whom were born in MO or KS:
1. Lewis married Lillian Howard on Sept. 2, 1896 in Dewey County
2. Mary married Henry Hanson
3. Joseph married Anna Janson on June 25, 1900 in Dewey County
4. Bessie married Charles Hickock on April 21, 1898 in Dewey County
5. Emma married Samuel Feltenberger on Sept. 1, 1904 in Dewey County
6. Grace married Judge Joseph Lamar Griffitts of Buffalo
7. Francis married Perry Barnard on April 21, 1909 in Dewey County
8. Gertrude married William A. Barnard on December 8, 1902 in Dewey County.

The family settled in the Oakwood/Hurley area where they farmed. Catherine died in 1914 and Joshua in 1915. Both are buried in the Evergreen Cemetery, Oakwood. Joshua and Catherine are Rhodley Alden's maternal great-grandparents.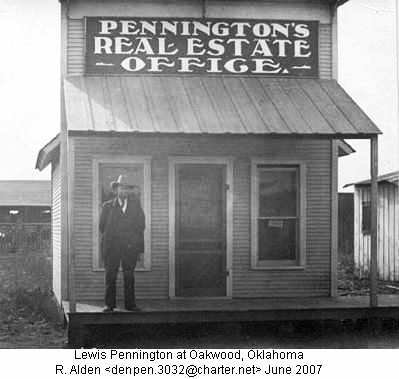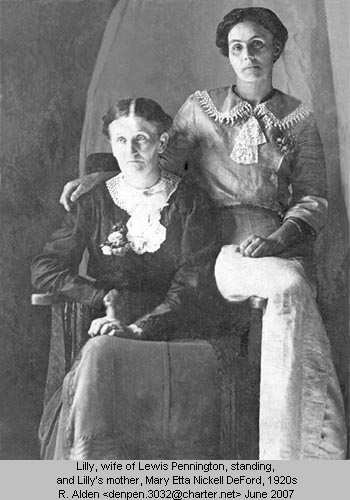 1931 at Oakwood, Oklahoma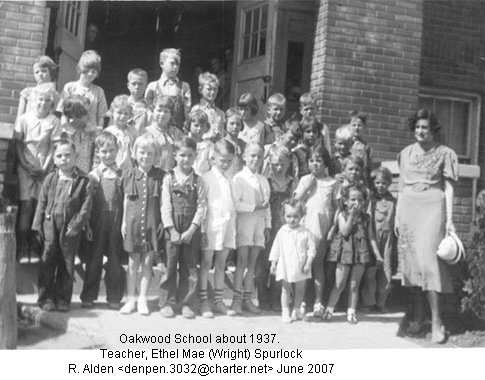 Rhodley and Vaughnley Alden wear white shorts. Nearby Tommy Gene Wright.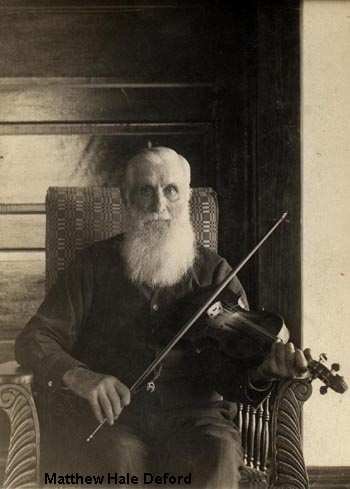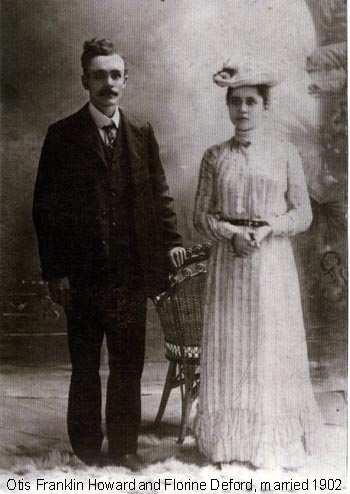 Mathew Hale DeFord, b 9 Feb 1832 Ohio, d 24 Apr 1924. Otis Franklin Howard & Florine Deford, married 1902.
Matthew md. Eliza Allen. Children: Perry, Alfred Floyd, Earnest, Leonard, Floyd, Florine.