1915 Atlas
Texas County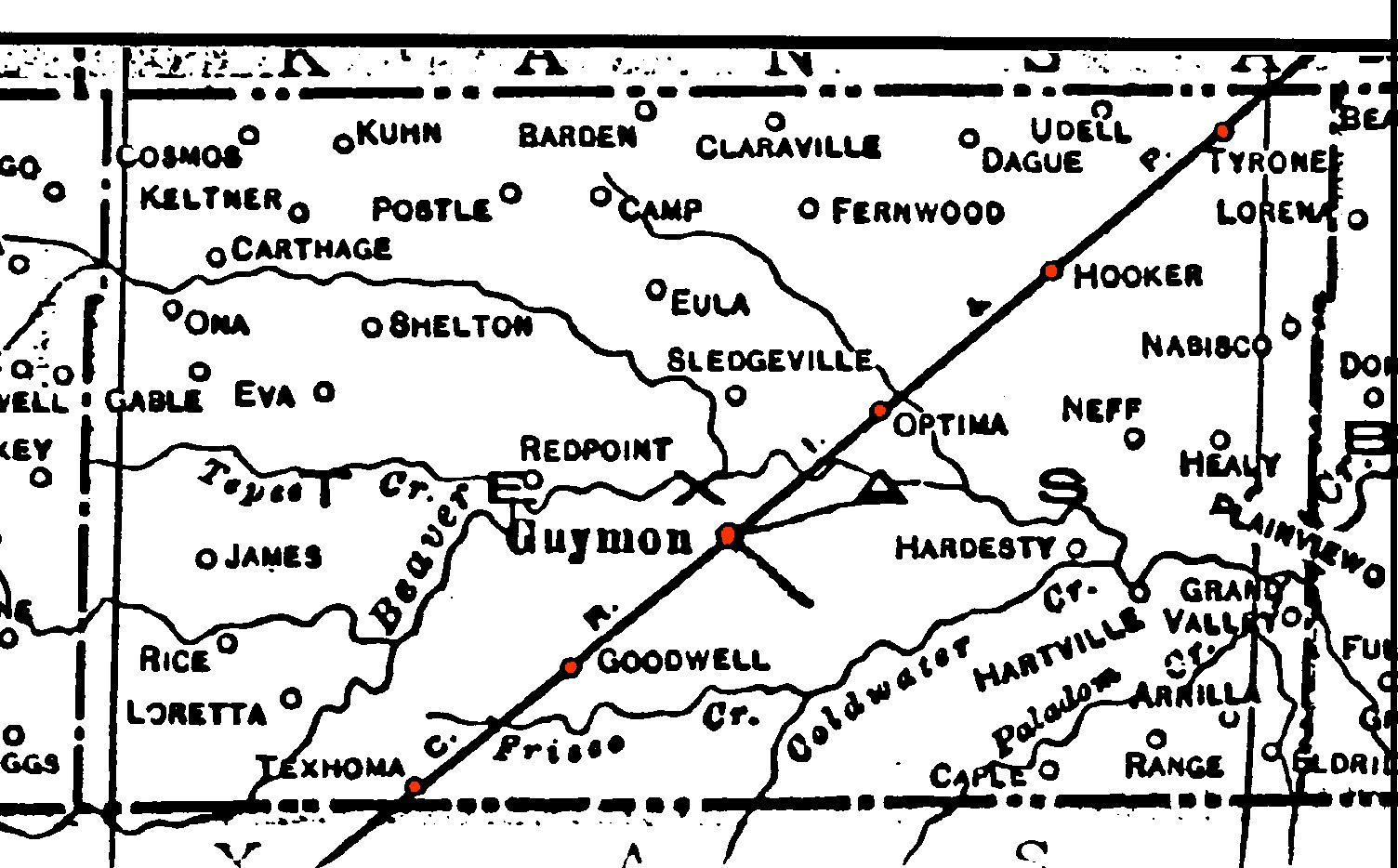 Railroad Stations are shown in red.
The line from Texhoma through Tyrone was a branch of the Chicago, Rock Island and Pacific. It was still in use in 1972.
The Texas Northwestern was built through the eastern portion of Texas County, after the 1915 Atlas was published so no stations can be identified. It was still in operation in 1972 as the C.RI. & P.
The Atlas shows no roads in Texas County. The thin lines are rivers and creeks.

Page last updated on
Monday, December 06, 2021
This site maintained by Mel Owings