Sequoyah - T12N-R24E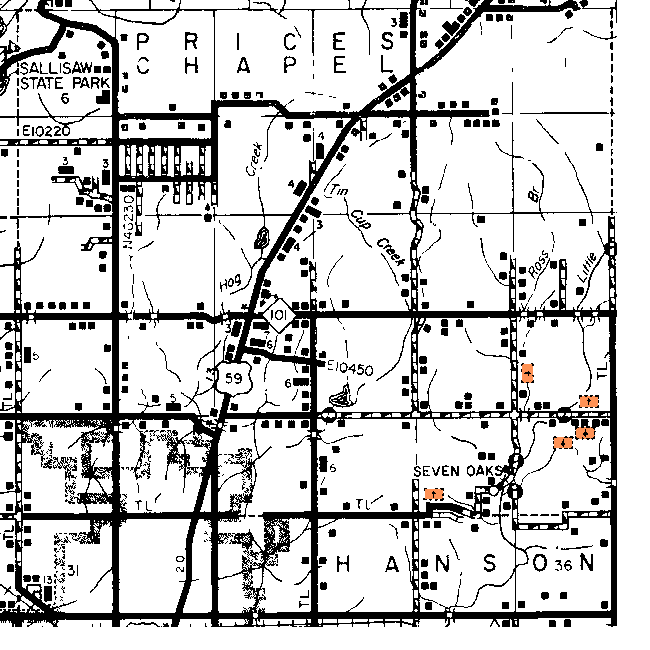 | | | | | | |
| --- | --- | --- | --- | --- | --- |
| Cemetery | | Sec. | Latitude | Longitude | Quad |
| Ellis | The southwestern one. | 25 | 352921N | 0944306W | Gans |
| Faulkner | In the SE corner | 24 | | | |
| Johnson | The northeastern one. | 25 | 352925N | 0944303W | Gans |
| Peters | In the SW quarter. | 26 | 352845N | 0944427W | Gans |
| Ross Cemetery | On the west side. Ross Canvass | 24 | 352955N | 0944331W | Gans |
GNIS found four separate locations for Faulkner.
Topozone:
Ross -- on the west side of Sec. 24
Faulkner -- in the se corner of Sec. 24
Johnson [ne] & Ellis [sw] in Section 25.
Peters in sw of 26.
Click on cemetery name for more details from GNIS. Use Lat/Long and Quad name for consulting conventional maps or searching Terraserver and Topozone for cemeteries not shown here.

Page last updated on
Wednesday, June 07, 2023
This site maintained by Mel Owings