1915 Atlas
Jefferson County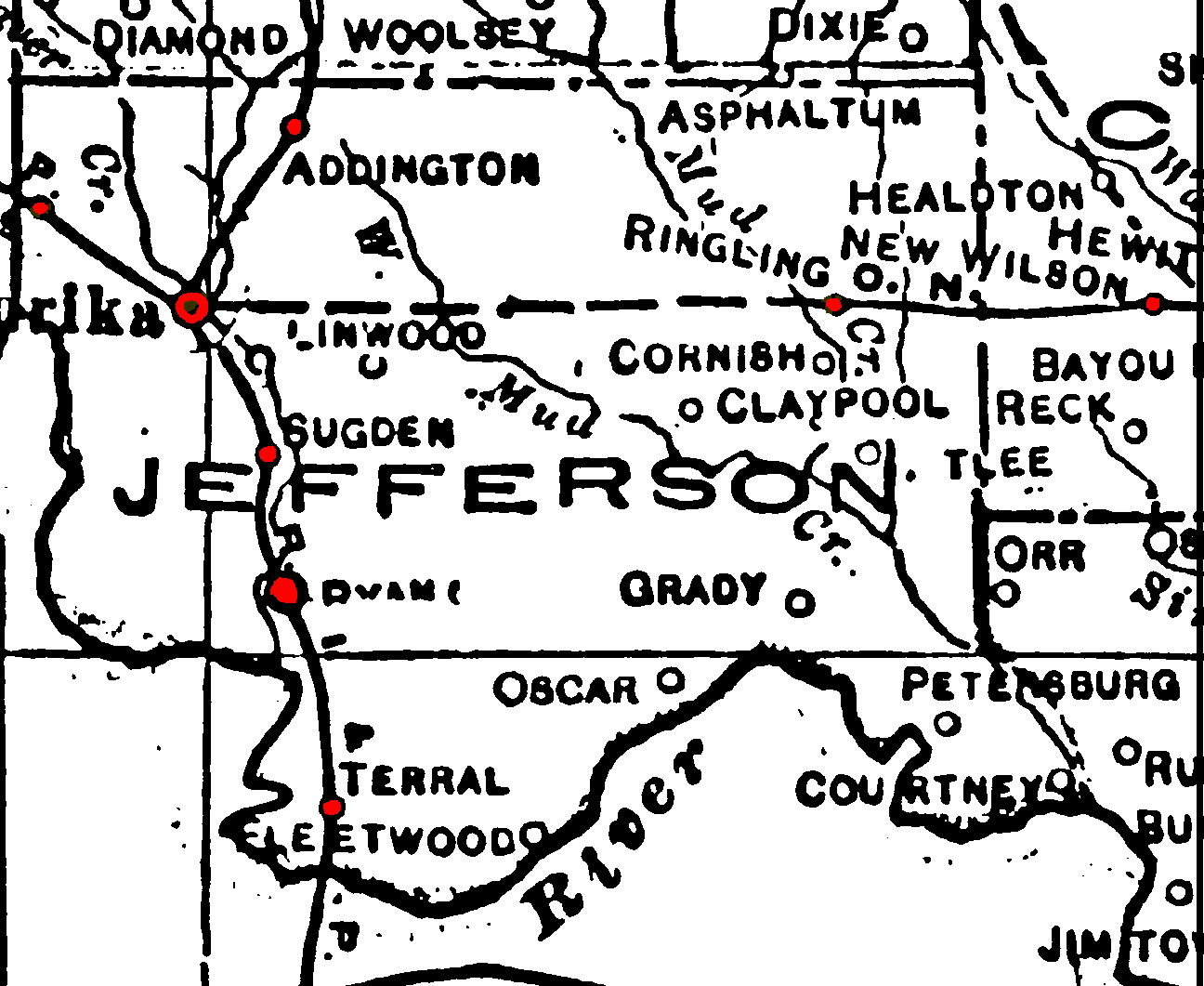 Railroad Stations are shown in red.
Both RR lines in the western part of Jefferson Co. were branches of the Chicago, Rock Island and Pacific and were still operational in 1972.
The line extending eastward from Ringling was the Oklahoma, New Mexico & Pacific, which was later acquired by the Santa Fe but abandoned by 1972. I have found no evidence that the proposed extension from Ringling to Waurika was ever built.
The Atlas shows no roads in Jefferson County. The thin lines are rivers and creeks.

Page last updated on
Friday, March 24, 2023
This site maintained by Mel Owings