1915 Atlas
Harper County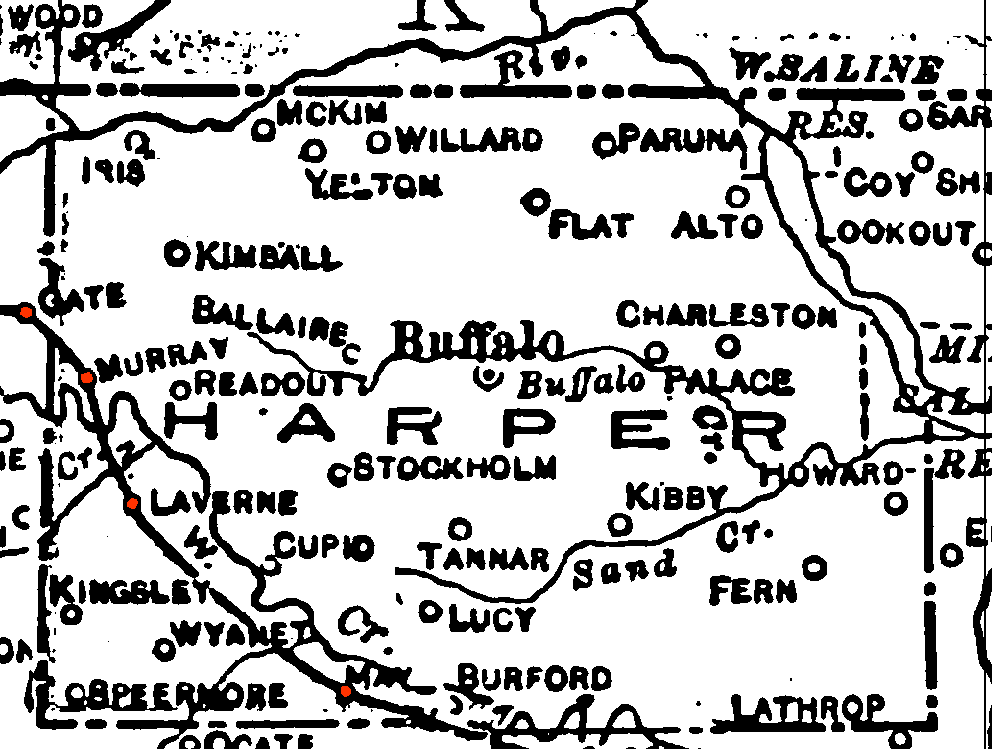 There were no roads in Harper Co.
The only 1915 railroad was the W. FS. & N. W., which was later taken over by the M. K. T. but abandoned by 1972.
After 1915, a branch of the A. T. & SF was build from Buffalo to Waynoka It was still operating in 1972 but abandoned by 1986.
The thin lines are rivers or creeks.

Page last updated on
Thursday, June 01, 2023
This site maintained by Mel Owings