Garvin County - T3N-R4W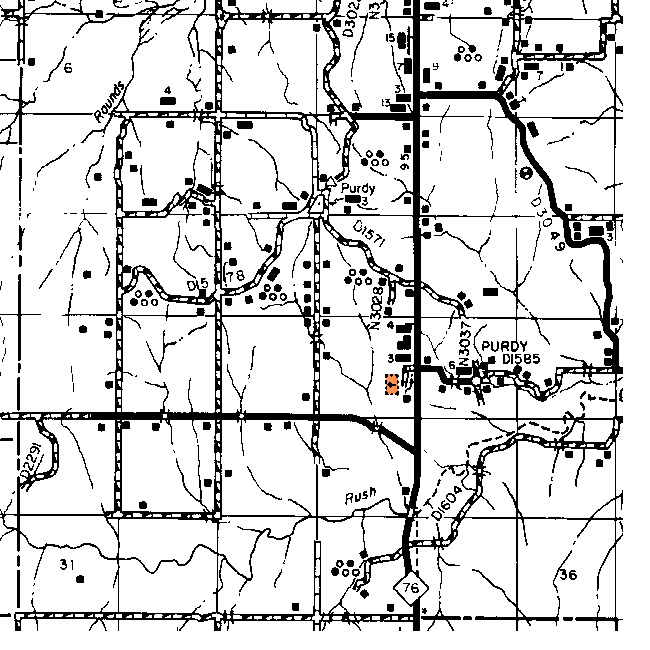 Directions provided by Brenda Choate. See the Garvin Co. Map for more details.
Purdy - Section 22. From Lindsay you take Highway 76 south and drive maybe 9 miles or so. You will see the cemetery signs on the west side of the highway just before you get to the Rush Creek bridge.. Take the turn back west here and the cemetery is about 1/4 mile up this road. Can't miss this one.
Old Purdy - Where in the world is Old Purdy Cemetery? I think just to the south side of the Rush Creek Bridge which is just south of where you find the new Purdy Cemetery in a cemetery sign and a turn back to the east. I drove up this road along way and found several places to turn but the roads were very muddy and I did not travel up them and did not come to Old Purdy on the main road here. If anyone can give us exact directions to this cemetery, please contact us.

Page last updated on
Wednesday, June 07, 2023
This site maintained by Mel Owings