Garvin County - T3N-R1E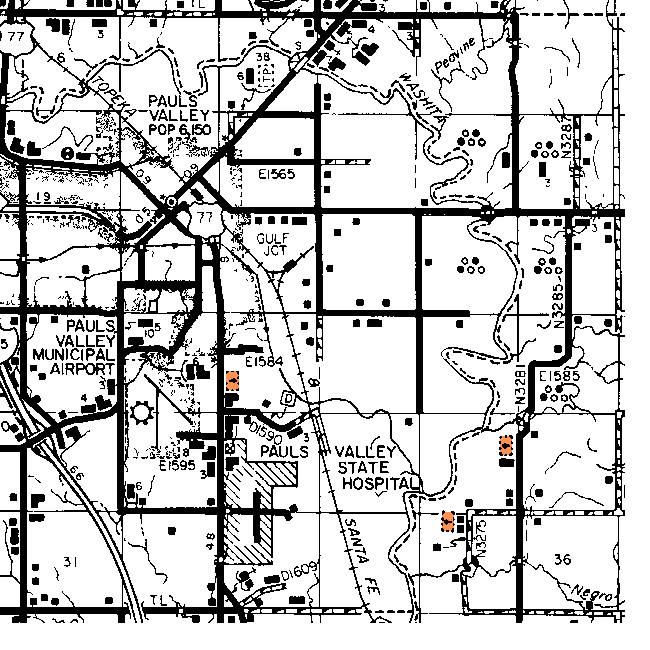 Directions provided by Brenda Choate. See the Garvin Co. Map for more details.
Bethleham - Not Shown. This cemetery is just north of Mt Olivet. You take Highway 77 north from Wynnewood or south from Pauls Valley and turn back east at Bethleham road which is almost right across from the Pauls Valley General Hospital. It is at the end of this road.
Mt Olivet - Section 21. You can't miss this one. It is a large cemetery between Pauls Valley and Wynnewood, just south of Pauls Valley right along Highway 77 on the east side of the road. Shown on DoT & USGS maps as Mt. Olive.
State School Cemetery - Section 28. Not shown on DoT map. See Topozone Map.

Page last updated on
Wednesday, June 07, 2023
This site maintained by Mel Owings