Garvin County - T1N-R1E
Click on Cemetery Name for links to online information such as canvasses.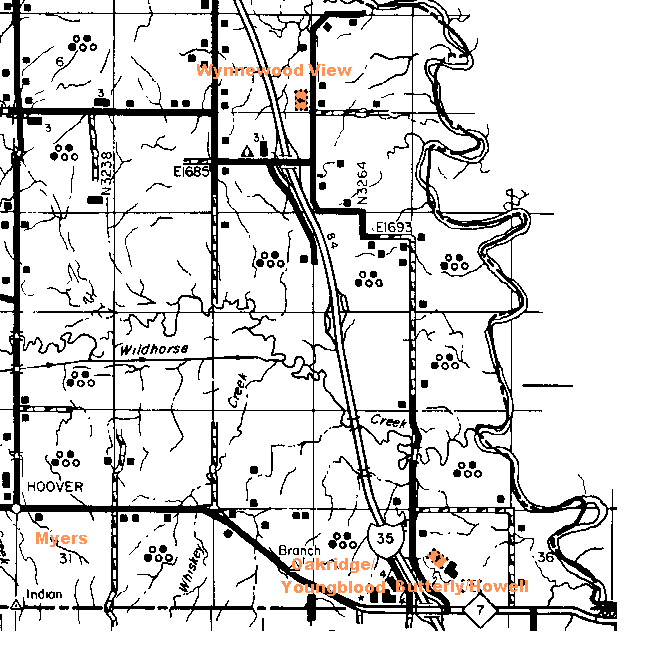 Butterly Cemetery is shown on the USGS map in the southwest corner of Section 35, between the access road and I-35. The local name for it, however, is the Howell Cemetery. See Topozone Map.
Myers Family Cemetery - Not shown. This cemetery is located about 400 yards south of the old Ft. Arbuckle site. It is on private property. Joe Dempsey says The Myers Family Cemetery is located roughly 200 yards south of the Fort Arbuckle Memorial which places it in Garvin county. The cemetery is between US Highway 7 and the Indian Meridian Starting Point. The cemetery is located across the creek behind the white, concrete block, flower/antique store where Meridian Road dead-ends at US Highway 7, west of Davis. Yahoo maps lists the area as Hoover, Oklahoma.
Oakridge is in Section 34, west of I-35 and north of Highway 7. It is also known as the Youngblood cemetery. See Topozone Map.
Wynnewood View - Section 4.

Page last updated on
Wednesday, June 07, 2023
This site maintained by Mel Owings