1915 Atlas
Ellis County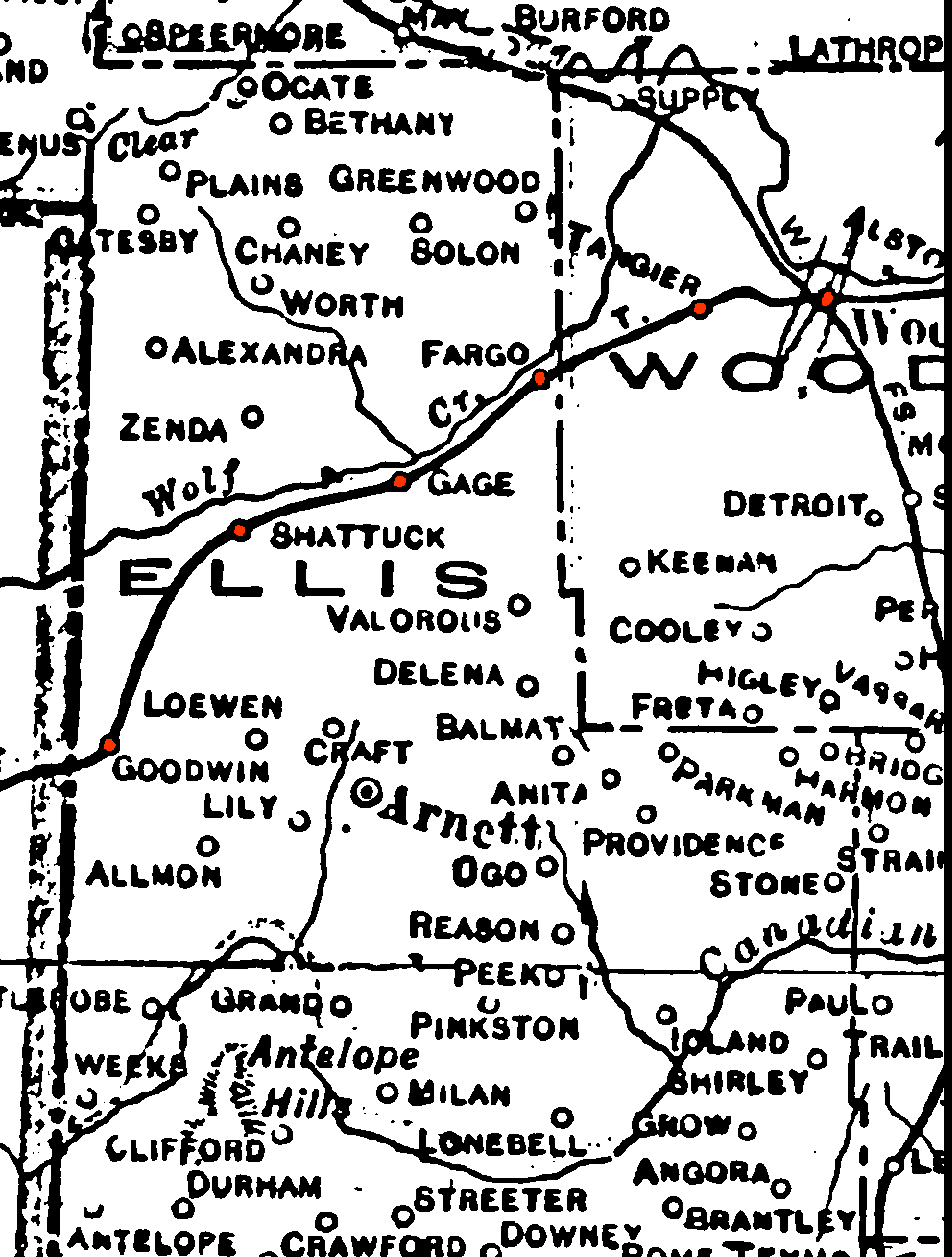 There were no roads in Ellis County.
The only railroad was the Atchison, Topeka and Santa Fe, which came into Ellis County from Texas, passed through Goodwin, Shattuck, Gage and Fargo before continuing into Woodward Co. It was still in operation in 1972, with a spur extending northwest into Texas from a point slightly west of Shattuck.
The thin lines are rivers and creeks.

Page last updated on
Monday, December 06, 2021
This site maintained by Mel Owings