1915 Atlas
Beckham County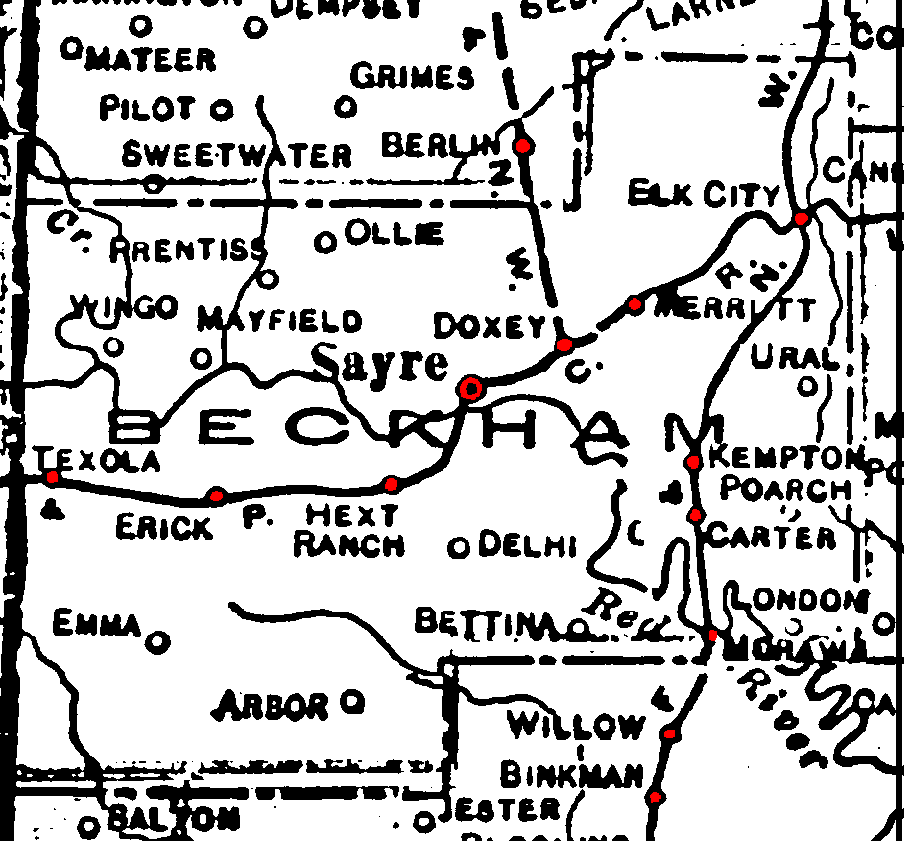 Railroad Stations are shown in red.
The north/south line was the W. F. & N. W., abandoned by 1972.
The east/west line was the Chicago, Rock Island & Pacific, still in operation in 1972.
The proposed line extending north from Doxey into Roger Mills County was the O. & N. W.
The Atlas shows no roads in Beckham County. The thin lines are rivers and creeks.

Page last updated on
Tuesday, October 03, 2023
This site maintained by Mel Owings