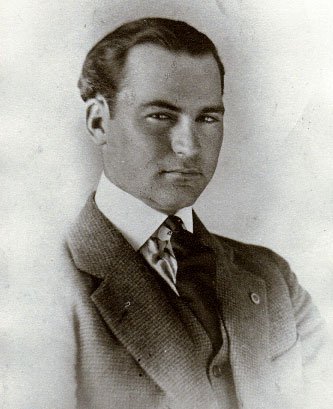 © 2000-Present Helen Wyers
Sampson Wyers
U. S. Marshal
Haskell County, Oklahoma
Bio © 2000-0Present Helen Wyers
The Board of County Commissioners appointed Sampson Wyers, son of John W. Wyers, Sheriff of Haskell County, Oklahoma to fill the unexpired term of his father. John died suddenly January 25, 1922 and Sampson's appointment was January 31. A Stigler, Oklahoma newspaper ran the following headline. "Here's America's Youngest Sheriff, Choctaw Indian, Who Rules Haskell County." He was twenty-three years old and was described as "six feet tall, straight as an arrow and weighing 128 pounds."
Evidently, he was successful in shutting down liquor stills and arresting the owners. In an article on May 11, 1922, it describes how he captured a man and his still. "Wyers captured this outfit without aid, and this is near his fifth in two weeks. He has already proven himself a menace to the home brewers."
Sampson was reelected for another term as sheriff of Haskell County. In 1928 and 1929, he served as a United States Marshal under U. S. Marshal Cooper out of Muskogee, Oklahoma. He also worked as a railroad detective out of Henryetta, Oklahoma for several years.

Back to previous page