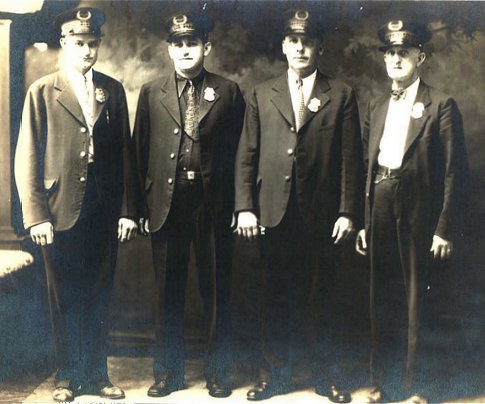 © 2000-Present Linda Hunt Hamlett

Perry Police Department Photo taken in 1931

L to R: Unknown, C. O. "Pete DeVilbiss, Chief W. B. Brunson, Unknown




Can you help identify the unknown Police Officers in this photo?
If so, please send Linda or me and e-mail
with their names, so they can be added here.
* thanks to Steve Burch for the identifcation of DeVilbiss. Mr. Burch also adds: Later Chief of Police, 1950's and DeVilbiss was also the replacement for Frank Treadway (Perry Policeman murdered earlier in 1930 Perry, OK.)

Back to previous page