Eva Ricchetti-Simpson being held in the Sheriff's office in Pittsburg County where she was arrested in Atoka.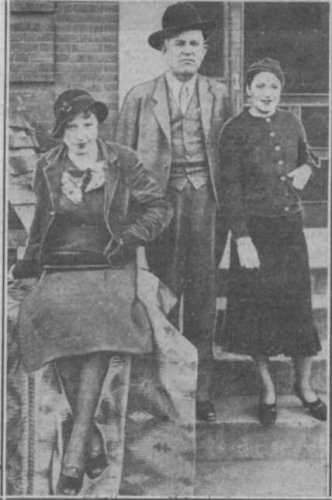 © 2001-Present Fred S. Sustik
Eva Ricchetti-Simpson and Sheriff H.H. Sherill of McAlester, OK. Eva was arrested for armed robbery with firearms Jan 20, 1935 just days after her release from the County Jail in Tyler Texas on similar charges. She was held there by the DOJ or FBI in hopes they could gain information from her concerning the whereabouts of her brother Adam and Charles Floyd.

For more information on Eva Ricchetti-Simpson and her brother Adam C. Ricchetti & Charles "Pretty Boy" Floyd
see Fred's website.