David C. Merryman - U. S. Deputy Sheriff
Sugar Loaf, Choctaw Nation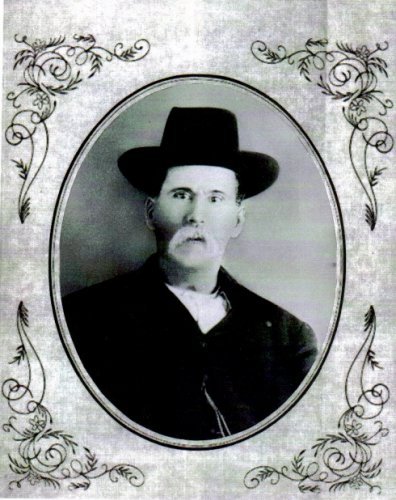 &copy 2000-Present by: Russ Merryman
David Colbert Merryman is the great-great-grandfather of Russ D. Merryman, (who's great-grandfather was Leo E. Merryman, grandmother Rudeen R. Merryman). David is the son of William P. Merryman & Anny Scott. He was born February 15, 1853 in Skullyville, Skullyville County, Choctaw Nation (now in Oklahoma). David died March 12, 1909 and is buried in Bengal, Oklahoma. The descendants of David, and especially of his parents are many today!
He was the Husband of Cordelia "Delia" as she was called. Her maiden name was Blair. They married in Ark., in 1874. Their children were:
Walter Green Merryman
Gipson Van (known as VAN)
Mary D. (died young)
Abraham A. H.
Mary J. F.
Wm. Henry
Lavena (died as a baby)
LEO EARL
A Baby Boy Merryman (died young)
David's parents are buried in the Indian Cemetery called "Skullyville" in LeFlore Co., OK. See here for more information on them.

Back to previous page